Every Friday we will be posting Good News stories from around the world. Stories to cheer you up. Stories to make you smile. Stories to shake up the negative attitudes many newspapers feed us on a daily basis. Start your Friday right, with TCS Good News.
This weeks Good News bulletin features stories about missing math teachers on public transport, expensive makeup and homeless people getting six-figure salary jobs
Math Teacher Teaches Stranger On The Subway
We've all struggled with Maths at some point. And Corey Simmons is no different. His son, who is in the 3rd grade, has been having problems with fractions had come to Corey for help and Corey, with it being over 30 years since he studied the subject, felt out of his depths. So instead, he had been spending his long trips on the train brushing up on formulas and fractions.
One train ride, he was really struggling. But while he was studying a man on the subway asked Corey what he was doing and helped him relearn formulas. The man explained that he used to be a maths teacher and would be happy to help Corey out.
The video of these two strangers on the subway has since gone viral.
Makeup Artist Reunited With £3k Worth Of Products
Lauren Costello, from Swindon ending up leaving her train with the wrong suitcase. She immediately released her mistake and went straight onto social media to help correct the mistake. When she opened the  bag, she saw that it was filled with a DSLR camera and thousands of pounds of beauty products.
Two days after freelance makeup artist Nicola Gordon-Jones had gotten in touch with her bridal makeup course director telling her that she had lost her bag. Kristina Gasperas' beauty academy, then took to Facebook to message her team asking if they could contribute a couple of makeup pieces/sets each so her student wouldn't need to repurchase everything. it was only then, that a team member, who had noticed Costello's status, put two and two together and reunited Nicola with her bag.
Homeless Get Six-Figure Salary Jobs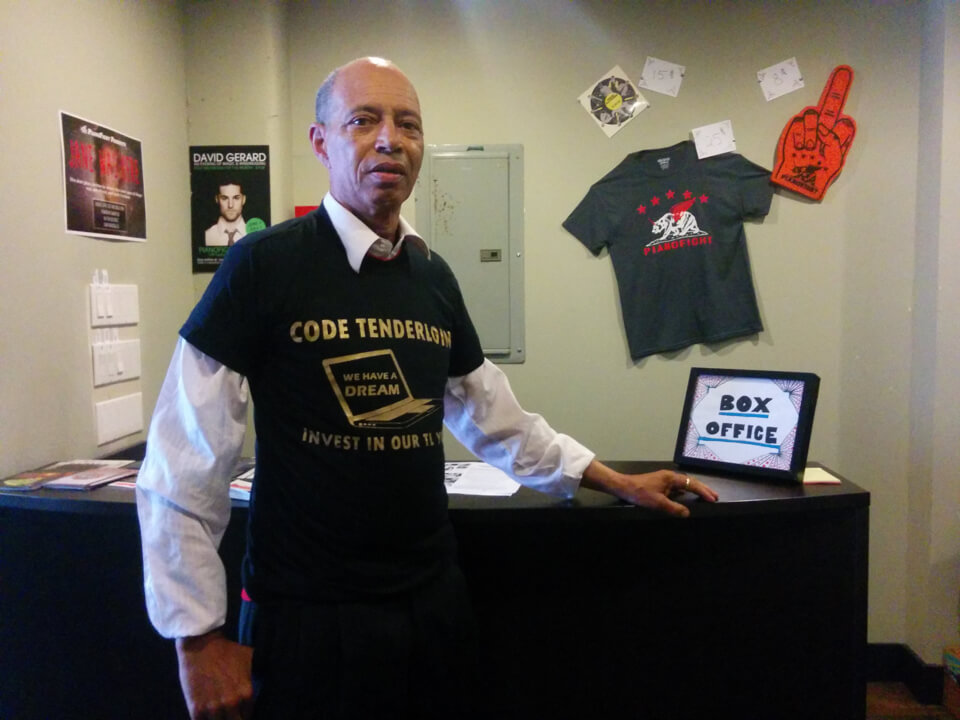 San Francisco is known now for the gentrification. tech companies and hipster coffee shops have taken over and homeless has been on the rise. As the city regenerates the citizens have been unable to pay for the rocketing house prices.
That is excatly why poet and writer Del Seymour who was formerly homeless founded Code Tenderloin. The non-profit, was set up to rehabilitate and train residents of Tenderloin, which is the city's poorest and most ethnically diverse neighbourhood. So far 300 students have been trained through the program and a third of them have even found employment in the tech sector. Some of the grads have been given six-figure salaries.
The director of the program Victoria Westbrook said she had learned networking skills, how to build a business and tidied up her life through the program. A drug user for 20 years, Westbrook says  "My past shapes me, but it doesn't define me unless I let it,"
Since 2015, Code Tenderloin has used its connections in the industry to place 100 of their applicants into job positions. Thus far, 35% of them have stayed with their employer for over 12 months.
Westbrook hopes to offer mentorship to their students after graduation so they can continue to flourish in the business world.
Do you have stories for our Good News Friday bulletin? Send them in to afshan@tcsnetwork.co.uk or you can tweet us at @tcsnetwork_ using the #TCSGoodNews hashtag.