The depiction of Black people online is often narrow or problematic. Cotta is building a platform where people can find authentic images of Black people and their community.

Internet access remains unevenly spread, but it is more ubiquitous than many people realize: 45% of women in the world are online today, and 74% of the online population is connecting from outside North America and Europe.
But the content published on the Internet is deeply skewed. On Wikipedia — the fifth-most-visited website in the world and a good indicator of the world's online knowledge — fewer than one-quarter of all biographies are of women. And although the population of Africa is more than one-and-a-half times greater than that of Europe, only 15% of the articles available on Wikipedia focus on it.
There are more articles written about Antarctica than about many parts of Africa, Latin America and Asia. This is what intrigued me about Cotta. They said they were building a platform to find authentic black images curated by the community. It's important the World sees images of Black people beyond pain. Images that flooded our scenes last year was one of reeling and righteous anger. However, it's important that people see the full breadth of the Black experience. I sat down with one of the Co-Founders of Cotta, Rotimi Soyombo
How did this all begin?
At the height of the pandemic, I started designing websites for products and services, many targeted toward black community. In searching for representative images, I realised that the pool of content was limited and if available, very much inauthentic of what I know the community to be. Later shared with Joey and Basheer, and a few weeks later we were gathered in Joey's living room drawing up a plan of action.
In retrospect, the journey to Cotta began a lot earlier than that. Collectively, we were all interested in the creator economy, social impact, and the intersection between technology and culture. Joey (co-founder) and I were in the early stages of building an agency seeking to connect influencers to social enterprises and charities to drive campaigns for various social issues, while Basheer was working on creating an online marketplace to connect artists to consumers interested in custom footwear and apparel. In Cotta we found a project we were each passionate about solving and put simply, we saw a vision that allowed us to build something special around those interests.
How have things been since you started?
We lived on zoom calls for the first few months of the project. There are so many relevant groups within the Cotta ecosystem and we wanted to make sure we properly understood the problems that needed solving from the perspective of different stakeholders. We spoke to black photographers, graphic designers, content creators, media and advertising agencies and large corporations.
Things have been positive from a product standpoint too. It's taken just under 6 months to progress from an idea to delivery.
What do you hope to achieve with this project?
Throughout history, narratives have been shaped by those who hold the pen or own the lens, and it's no secret that the black community, our history and our truth has been told by people other than ourselves. We're fortunate enough to live in a time where the role of the storyteller has been decentralised and all over the world, the experiences and cultures of the black community are being captured by our creators.
We want to share that truth with the world. In a generation where visual media is arguably the most prevalent means of communication, it's so important our stories are shared and told by us. We want to provide a platform for the free, truthful and raw expression of black creators.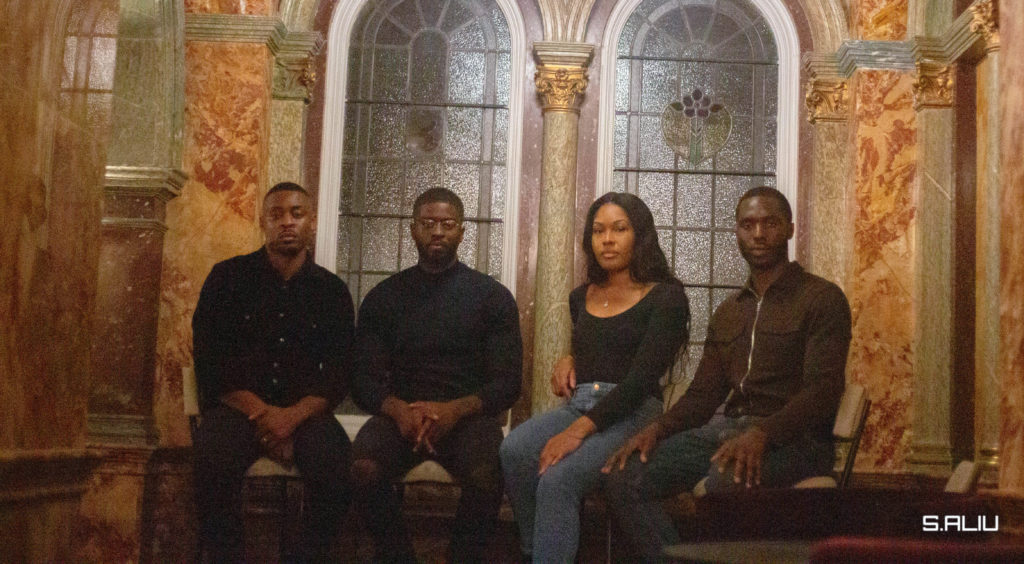 We're really optimistic about the future, and what it looks like for creators. The lines between profession and passion get blurrier by the day with more and more people able to earn a living through their creative pursuits. We want to make this a reality for more black creators. Those who create value are only rewarded in proportion to their ability to communicate that value, which isn't always easy to do as an individual. Our goal with Cotta is to leverage community and technology to amplify the work from our creators, increase their reach, recognition and reward.
Finally, we want to contribute to the growth of an ecosystem, supporting black businesses in particular. For a long time in the physical world, the black community has been underserved and underrepresented across a multitude of sectors. As the digital world evolves, we have an opportunity to ensure that doesn't happen. We've been inspired by a number of businesses and brands that sit at the intersection of technology and culture. We hope we can do the same.
What's surprised you so far about your personal Journey?
A lot of creativity has been born out of our constraints. Naturally, there is an element of personal growth and stepping out of your comfort zone that's required to bring a vision to life – however, the speed at which the Cotta team members picked up new skills and field knowledge has been remarkable.
I've also been surprised by the level of commitment and belief consistently shown by the team. The freedom of thought, ideas and execution that comes as a result of individuals who have a deep connection to what is to be achieved is something we knew, but what started off as a desire now feels more akin to a duty. We're building Cotta not just because we want to but because we have to. That evolution was a result of the conversations we've had with creators especially, about the impact photography has had on their lives and where they hope their talents will take them.
What have you found most personally challenging about leading on this project?
The most challenging aspect of the project is finding contentment and patience with the earliest versions of the platform. We've got some pretty big ideas for the platform, unique features and partnerships, but we can't run without walking. It's important to prioritise implementing the core features that give users the most value and ensuring they have a quality experience. We're also self-funded at the moment which places an additional constraint on what we decided to implement. I don't imagine the challenge of contentment ever ends but we're committed to continuously closing the gap between the vision that we see in our minds and the platform that our users get to experience.
What does success look like to you?
We'll find our success in leveraging technology to propel these images to the world and enrich people's lives. A home that enables our creators to tell their most authentic and raw visual stories, made accessible for anyone to download in just a few clicks. Hopefully we'll see a growth in representation in the content created by small businesses and large corporations alike.
We're tunnel vision on creating economic and social impact within the black community through this platform, so rewarding creators for the value they create as well as using photography as a tool for social change are two key areas we consider when we visualise success. There's also an element of success that can't yet be visualised. We use the term "conduits of creativity" a lot when we describe the role Cotta plays. The hope is that the creativity housed within the platform takes on a direction of its own and leads to the types of success we didn't preconceived.
Also, there's an element of success that we've intentionally made no attempt to visualise. We often describe the role of Cotta as being "Conduits of Creativity". We're genuinely hopeful that the creativity we see on the platform will take on a life of its own and create new metrics of success that we couldn't have preconceived.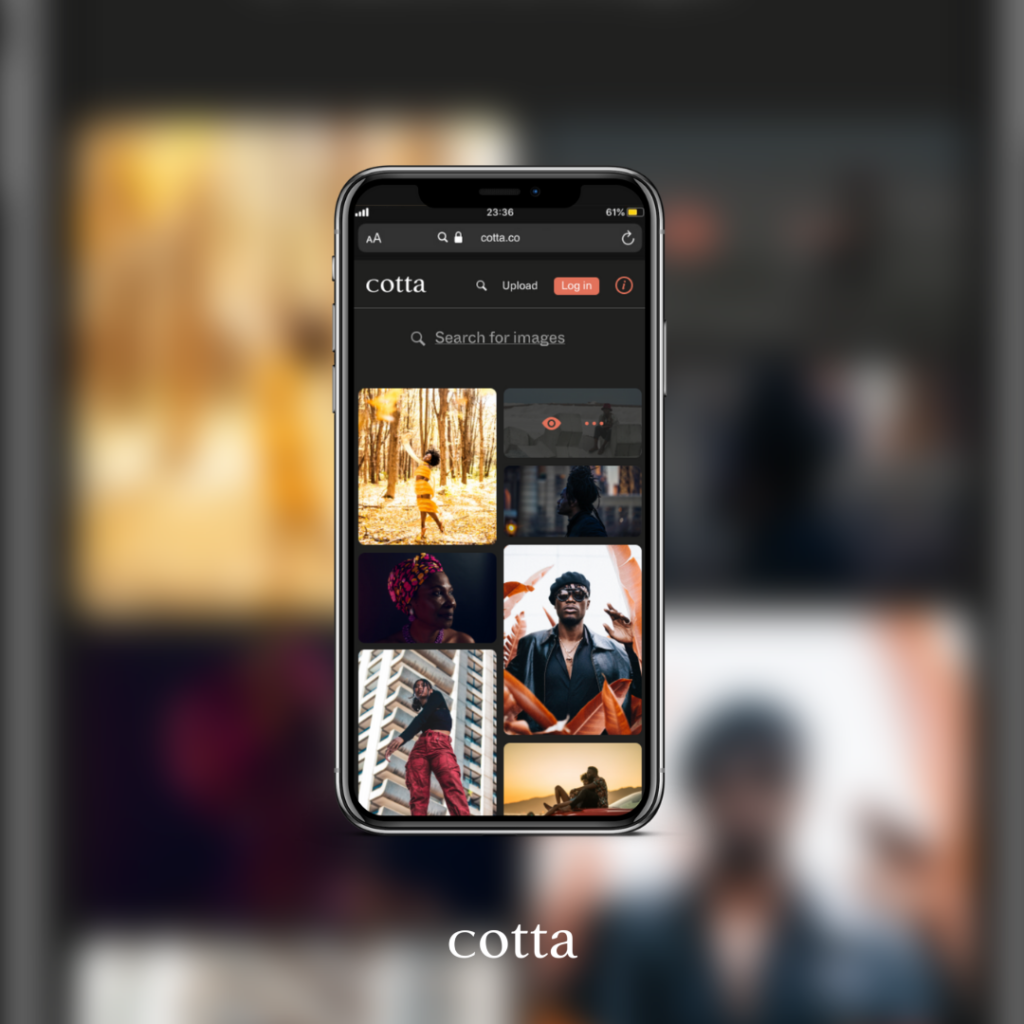 How can people get involved?
The first way for everyone to get involved is to sign up for the waitlist and follow our socials so they can be the first to know when the platform goes live. For any individuals or businesses who have something they can contribute to the vision, we'd love to speak. We're also planning to expand the team over the next few weeks, starting with a Community Manager and CTO. So we'd welcome anyone interested in those positions to reach out to have a chat.
What can we look forward to from you?
The main thing to look forward to is the launch of the platform which is coming very soon. Alongside it, we'll be hosting Cotta Challenges; a continuous series of photography competitions where creators are invited to submit images around selected themes. We're looking forward to seeing a breadth of creative interpretations on display.
We've also got some events in the works to connect with our creators both virtually and in person, and a few campaigns addressing issues that are close to the heart of the community.