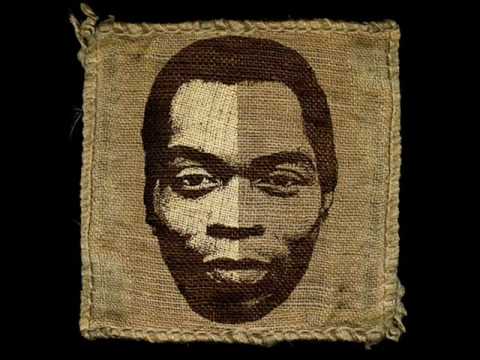 Fela Anikupalo Kuti is one of modern music's most greatest artists, as well as being perhaps one of the most enigmatic figures of the 20th century. He pioneered the Afrobeat genre of music that has become more engrained in popular music than ever before, combined with fearless political activism in the 1970's, using his music and platform to speak out against an oppressive Nigerian regime.
Fela was born to a well-to-do family, the son of a feminist anti-imperial activist, and an Anglican Minister who was also the first president of the Nigerian Union of Teachers. His siblings went on to become medical doctors, his first cousin Wole Soyinka the first African to win the Nobel Prize for Literature. Fela struck a different path for himself, deciding against studying medicine and instead studying music at the Trinity College of music. He was initially a jazz musician, who fused jazz elements with funk, Nigerian and Ghanaian high life music, to form a new genre, which he coined 'Afrobeat'.
Fela played the trumpet, saxophone, and piano, as well as singing on his records.  His songs were often sung in Yoruba and Nigerian pidgin English, which helped spread his music across Nigeria and the African continent at large. From the beginning of his professional career in the early 1970's, Fela's Pan-African views, admiration for the American Black power movement, and occasionally quite chauvinistic beliefs all made their way into his music, making him a charismatic and controversial figure.
He had a string of hits, such as Lady, Water No Get Enemy, and Sorrow Tears and Blood. He utilised the technique of call and response, often lasting 10-15 minutes long. His performances were a sight to behold, to label him extravagant perhaps does not do him justice.
Fela's run ins with the Nigerian government were legendary, and occasionally fatal. After the release of his widely popular 1976 'Zombie' album, which criticised the Nigerian army, the army stormed the Kalkuta Republic (Kuti's studio and home), brutally beating Fela and killing his mother after she was thrown from a window. Fela refused to be silenced, delivering his mother's coffin to General Olusegun Obasanjo's barracks in Lagos, and releasing Coffin for Head of State in retaliation.
In 1984 he served 20 months in prison after being charged by Muhammudu Buhari (who is currently in his second stint as Nigeria's president) with 'currency smuggling', which many believed was a retaliation for his opposition to government policies. Again, Fela's activism intensified in the face of persecution, as he and his band Egypt 80 released Beasts of No Nation, which was an anti-apartheid album that criticised the likes of PW Botha, Margaret Thatcher, and Ronald Reagan. It also inspired the title of the 2016 Netflix Film starring Idris Elba.
Sadly, Fela died in 1997 from complications relating to HIV/AIDS. His sons Seun and Femi Kuti have continued his musical legacy, both successful performers in their own right, the former leading his father's band, Egypt 80. Fela is perhaps Nigeria's most popular export to the world, and those who wave the Afrobeat flag in his absence benefit from the incredible legacy of the late artist.

---