Kelly Parker is a doctoral student and research teaching associate at Falmouth University. Alongside these roles, Kelly guest lectures in BIPOC media representation and stereotyping, and is an online tutor in Post-Digital Content. The views in this article are the author's own.
On May 25th, 2020, African American George Floyd died at the hands of four police officers. His death triggered protests and riots, which saw people worldwide acknowledge the structural racism and inequities experienced by Black people globally.
Big brands and organisations spoke out in support of the Black Lives Matter Movement (BLM) following the death of George Floyd.
Brand Activism, which consists of taking "a stand on social, environmental, or political issues", has become a key to appealing to younger consumers.
However, according to Simon Lucey, the founder and managing director of Hype Collective, a student marketing agency: "Inauthentic brand activism and support for social causes can be damaging in the long run. If public support for causes is not backed by significant actions, it's meaningless."
Boohoo Group PLC, the house of brands who own Boohoo, Pretty Little Thing, Nasty Gal and Misspap (to name a few) are one such company that showed support for BLM.
In a statement released following the death of George Floyd, Boohoo stated: "At Boohoo we will no longer just be doing our thing. We will be doing better. We see you, we hear you and we, throughout all of this and beyond will stand with you. We are louder together. Say their names. #BLACKLIVESMATTER."
It's been interesting to witness how Fast Fashion advertising responds to such world events and the varying degrees of authenticity behind their public demonstrations of support.
Boohoo Group PLC has a track record of banned adverts or drawing controversy from over-sexualised imagery.
Considering their pledge of support to BLM, the question is, are the Boohoo Group still perpetuating outdated racial stereotypes such as the Jezebel? And does this suggest their messages of support are hollow?
What is the Jezebel Stereotype?
Boohoo Group often promote adverts that feature black and white models. However, there are subtle yet significant differences in how the models are portrayed.
Significantly, the over-sexualisation of Black women has a different effect from that of white women due to historical connotations.
The hyper-sexualisation of black women can be linked to slavery in the 17th century, with the Jezebel label among the most common stereotypes projected on them. Jezebels are characterised as hyper-sexual and deviant – they are considered highly immoral and promiscuous with an insatiable desire for sex.
The stereotype is often associated with black fair-skinned, longer hair, curvy women who fit the European beauty ideals.
This stereotype was created as a construct to discharge accountability among enslavers for systematically sexually abusing enslaved Black women.
The offence of this stereotype was its use to justify inequality, slavery and sexual violence toward Black women.
However, not much has changed regarding how black women are portrayed within mainstream media – especially in the fashion industry
Below, we are going to explore how the Boohoo Group, despite their pledge for change during the BLM protest have continued to promote outdated stereotypes such as The Jezebel.
Pretty Little Thing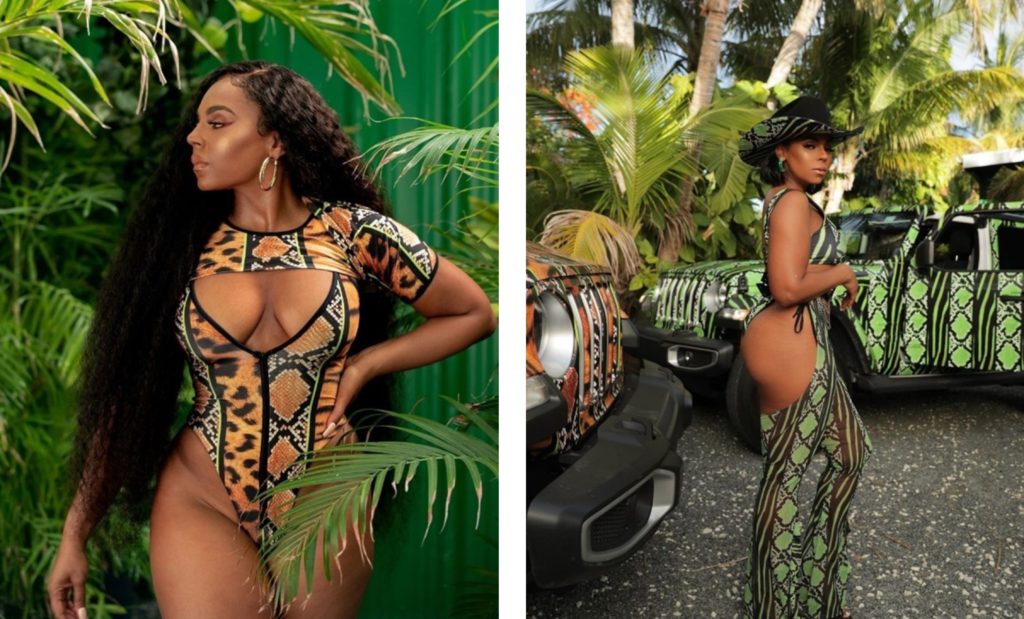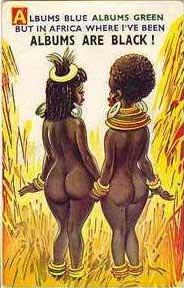 Singer and influencer Ashanti's 2019 advert with Pretty Little Thing was published the year before George Floyd's death.
Similar to the Jezebel stereotype, with over-sexualised and objectified presentation with a heavy emphasis on her buttocks and cleavage; she is dressed in animal print design and situated in what seems like a jungle synonymous with the habitat of the animals whose print have been used.
Historically, it's been common to associate Jezebels with animal print; these portrayals in advertising and print are not new. Ashanti wearing animal print in a jungle-esque habitat creates a subliminal inference of an animal. Snake print could connote corruption, deviousness and cunning, much like the Jezebel stereotype suggests.
MISSPAP
Misspap's Summer 2020 campaign came out within weeks of the George Floyd tragedy, at a time when the BLM movement gained significant traction.
The models used in this campaign, bear a close likeness to the Jezebel stereotype. Fair skinned women of colour, with long hair and a curvaceous physique; they are scantily dressed, maintaining a sexually suggestive position, inviting viewers to gaze upon them.
A similar depiction of the Jezebel stereotype, featured in the Ferris State University's gallery of Jezebel images provides a comparative image that again demonstrates the harmful nature of the stereotype.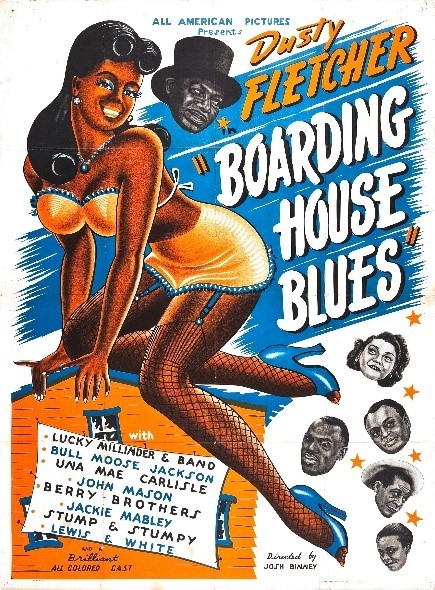 NASTY GAL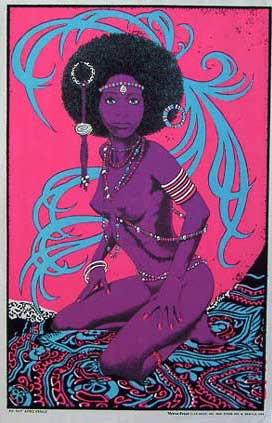 Lastly, Nasty Gal's Valentine's Day 2021 advert depicts a model that follows the markers Jezebel stereotypes and their depiction of the enslaved female: primarily used for sexual purposes, yet remaining enslaved and expected to undertake whatever tasks were demanded.
She is later pictured leaving the house in only underwear and a jacket. The brand name positioned across her serves to compound this inference of sexual promiscuity. The point is cemented with the #nastygalsdoitbetter, which infers the sexual proficiency of the pictured model. This image bares striking similarities to the historical Jezebel images featured at Ferris State University.
Not much has changed, it seems, before, during and after the Black Lives Matter movement, within Boohoo Group's advertising. Despite their social media pledge, their adverts certainly continue to perpetuate this stereotype of Black women, suggesting they are sexually available to any that desire them, while masking the appalling history behind it all.
Kelly Parker is a doctoral student and research teaching associate at Falmouth University. Alongside these roles, Kelly guest lectures in BIPOC media representation and stereotyping, and is an online tutor in Post-Digital Content. The views in this article are the author's own.