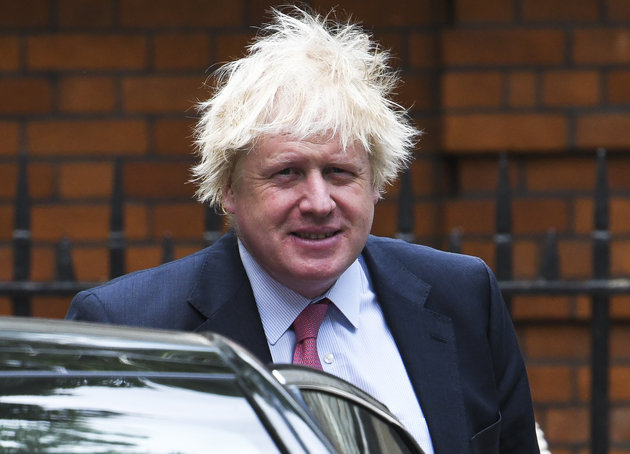 The enigmatic ex-foreign secretary gave his resignation speech in the House of Commons on Wednesday, in what many commentators have speculated was essentially a pitch for leadership of the Conservative Party, and ultimately for the job of Prime Minister. Continuing with the recent government trend, Johnson resigned over Theresa May's Brexit strategy, making the sensational claim that the U.K was headed for "the status of a colony" if it adopted a 'Soft Brexit' approach in negotiations with the E.U.
His resignation letter was released before Downing Street was able to release a reply that would be simultaneously seen by the public, in a clear attempt to frame the narrative around his resignation, and put pressure on the Prime Minister to pursue a 'Hard Brexit'. Coincidentally, his resignation increased the likelihood of a future vote of no confidence against May, which would pave the way for him to challenge for Tory leadership.
Read my personal statement to the House of Commons this afternoon. pic.twitter.com/Zy6klFWQsr

— Boris Johnson (@BorisJohnson) July 18, 2018
During his resignation speech, Boris Johnson adopted the rhetorical technique of Mark Antony in Shakespeare's Julius Caesar, praising the Prime Minister for her "courage and resilience" yet also claiming that her Chequers plan would send the U.K into "miserable limbo". Unlike May, Boris had campaigned for a leave vote in the 2016 referendum, and believes that the "bright certainties" that followed the vote to leave the European Union were being jeopardised by the governments plan to follow EU regulations on trade and the environment.
Boris admonished ministers for "saying one thing to the EU about what we are really doing, and pretending another to the electorate", but insisted that there is still time to "save Brexit", which he seems to believe can be done simply by "believ[ing] in this country and what it can do". Boris couldn't quite comprehend how the issue of the Northern Ireland border had become "politically charged", when the current border is the result of the Good Friday Agreement that aimed to stop political turmoil in the region for decades. A hard EU/Non-EU border in Northern Ireland would by nature jeopardise that agreement. He also hit out against a continued role of the European Court of Justice, arguing that the government had conceded crucial negotiating ground to the E.U.
The government defeated an amendment to its Trade Bill earlier this week which would have directed it to participate in a customs union with the E.U, in a rare victory for Theresa May's vision for Brexit. However, Boris' resignation and explosive speech has only increased the political pressure on the Prime Minister, given that he is seen as a potential successor who would command the support of the influential 'Brexiteer' backbenches in the Conservative Party.
The speech of a statesman. https://t.co/2H98U9hJJJ

— Jacob Rees-Mogg (@Jacob_Rees_Mogg) July 18, 2018

---