Guernsey police confirmed on Thursday night that the body recovered during an underwater search of the English Channel was Argentinian professional footballer, Emiliano Sala. Sala and pilot, David Ibbitson, have been missing since 21st January 2019 when their plane lost contact with air traffic controllers near Guernsey. Sala completed a move to Premier League side, Cardiff City, on 19th January 2019 for a reported club record fee of £15 million.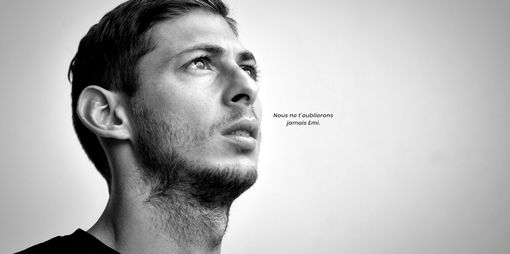 Sala – who intended to begin training with his new club on 21st January 2019 – flew back to France after signing with Cardiff City to say goodbye to his Nantes teammates.
Guernsey Police began the initial search of the missing plane, undergoing an investigation that included three planes, five helicopters and two lifeboats. However, after three days, on 24th January 2019, Guernsey Police called off the search, sparking outrage from world football giants including Lionel Messi and Diego Maradona.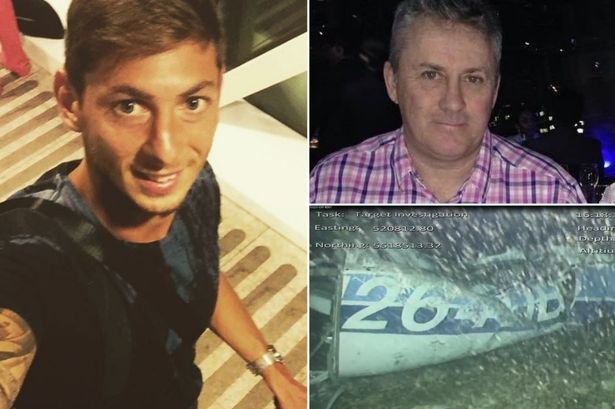 This led to calls for a private search to commence, backed by footballers Argentinian footballers, as well as 65,000 signatures from an online petition supporting the search. A total of £324,000 was raised through GoFundMe, and the search resumed on 26th January 2019, led by marine scientist, David Mearns. After an intense underwater search, wreckage from the aircraft was discovered on 4th February, in which officials stated a body was visible. This body was identified as Emiliano Sala by the HM Coroner for Dorset.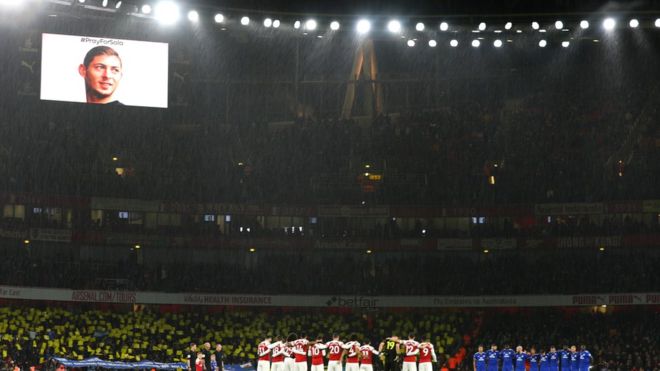 The family of 59-year old pilot, David Ibbitson, face the agony of still not knowing the location of his body, as the Air Accidents Investigation Branch (AAIB), who have been conducting the search, have called off the operation due to poor weather. The AAIB said in a statement:
"The weather forecast is poor for the foreseeable future and so the difficult decision was taken to bring the overall operation to a close."
This is a deeply unfortunate and devastating incident for the families of both Emiliano Sala and David Ibbitson.
The 28-year old striker was reaching the prime of his football career, and with the Premier League in his sights he was sure to make an even bigger name for himself. We look back at Sala's football career – where it all started, his determination through early struggles and his rise to prolific form in France's Ligue One.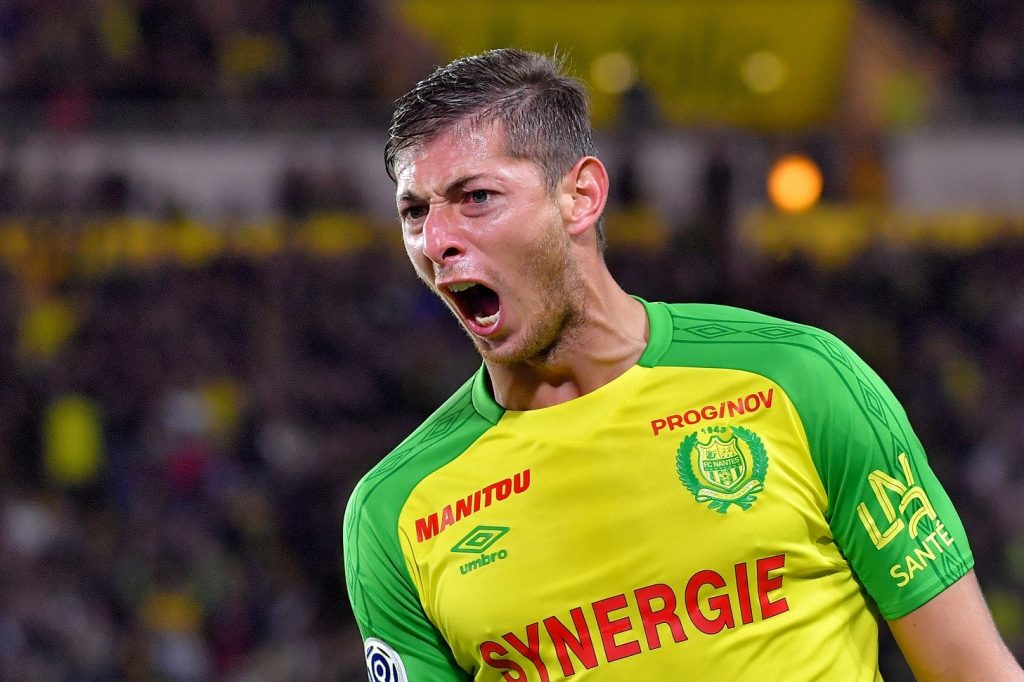 Football Career
Sala was born in the Sante Fe province of Argentina, and began playing football for San Martin de Progreso until age 15, before moving to Cordoba to play at football school, Proyecto Crecer. In the 2010-11 season, aged 20, Sala moved to Europe and signed for Bordeaux. However, he didn't make his competitive debut until 8th February 2012 in a cup game against Olympque Lyonnais.
After a long and frustrating period of loans spells with French sides – Orleans, Niort and Caen – Sala signed a five-year contract with Nantes for a figure in the region of €1 million on 20th July 2015. Despite only scoring six goals that season, Sala finished as the top goal scorer for Nantes that season.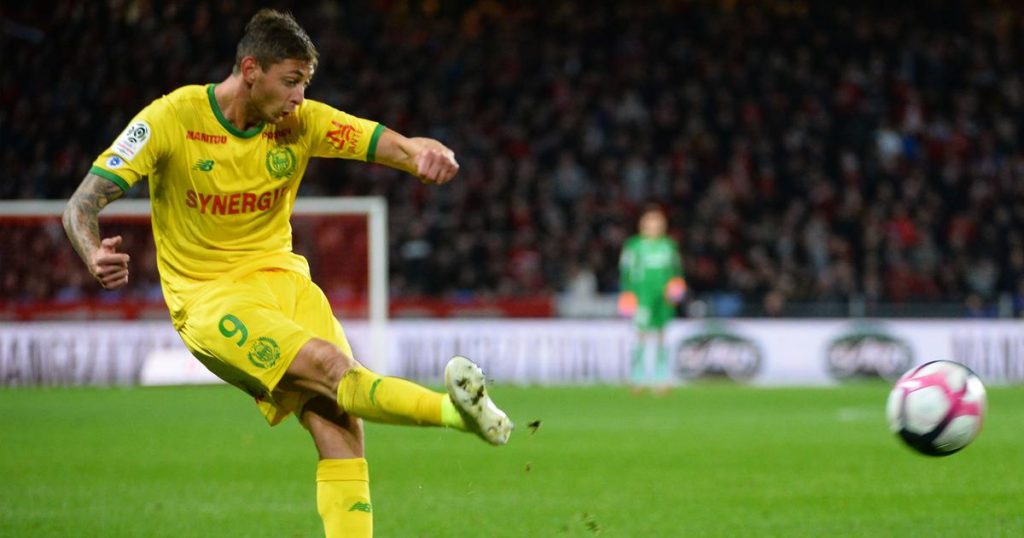 Things continued to go upward for Sala in his second season. Using his physicality and strong aerial ability, Sala doubled his league goal tally, scoring 12 goals and becoming the highest scoring player in a single season for Nantes since Olivier Monterrubo in 2000-01. Sala glittering form spilled into his third season, equalling his tally and finishing as Nantes' top scorer for the third season in a row.
By October 2018, Sala had already reached his 12-goal tally, scoring a hatrick in a 4-0 home win over Toulouse, which saw him win UNFP Player of the Month. Sala's form took him to new heights in Ligue 1, as he was joint top goal scorer with Kylian Mbappe, and at one point only wonderkid Mbappe had a higher goals-to-minute ratio in Europe's top ten leagues.
Felipe Saad, who played alongside Sala at Caen, told L'Equipe: "He was a loveable, generous fellow. He always believed that football was a team sport. I am so shaken.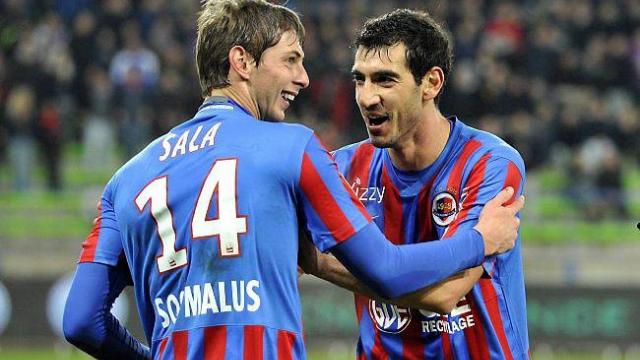 "His move to Cardiff was going to bring him the recognition he deserved, albeit belatedly. He so deserved his talent to be recognised."
Emiliano Sala is a footballer who will always be remembered for his fight, his love for the game of football, and most notably, his love for his friends and team mates. Tributes have been flooding in from all across the football world from players including Wayne Rooney, Mesut Ozil and Sergio Aguero.
Football has lost a true South American warrior, and he will never be forgotten both on and off the pitch.