Drill Group 1011 on musical expression and The Carters' (unsurprising) collaborative album
In recent years Drill music has become increasingly more popular in the London capital – bringing some critics along with it.
Debate has ranged from discussions on its influence on knife crime to the removal of various Drill videos on Youtube as requested by Metropolitan Commissioner Cressida Dick who claimed that this was due to the content  "glamorising" violent crimes. It is safe to say that the genre has not been in looked at in a positive light for some time now.
Recently a debate popped up online on whether police should have the power to authorise what Drill artists can and cannot say in their music. The questions around artistic freedom and freedom of speech were brought up. The debate was sparked by the revelation that the Drill group "1011" were given a CBO (criminal behaviour order) – a first of its kind – which banned the group from writing certain lyrics without police approval.
The group was arrested back in November of last year after being found with machetes, baseball bats and a knife. Though claiming the items to be just props, the group were found guilty of conspiracy to commit a machete attack on a rival gang, 12-World, who had created a video threatening members Jordan Bedeau and his brother Micah's grandmother.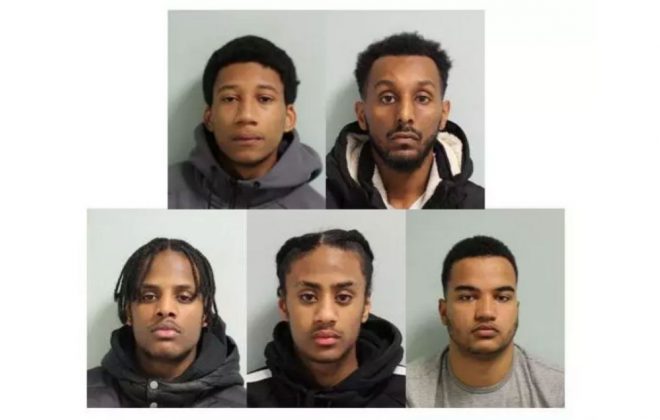 This type of move comes across as lazy and rather very stereotypical of the police as the police have a long history of over-policing music of black origin, for instance in form 696, a risk assessment form deployed by the London Met before licensed events.
The root of the problem is being glossed over by the police. Youth violence has been around before Drill music, so it is inconceivable that the censoring of the genre will somehow magically solve youth crime.
Having said that, one of the more palatable court orders imposed on group forbids future references to the death of Teewiz, otherwise known as Abdullahi Tarabi, who was stabbed in West London last April. Online it is easy to find numerous videos of the group ridiculing Teewiz's death and in various songs of theirs they have made multiple references to it: "Young Teewiz got a chestshot, just didn't die like his bro Teewiz" (Kill Confirmed). This was an important legal move to protect the feelings of the family of Teewiz.
The Carters
In other news, the Royal Family from across the pond, The Carters, have returned with the unsurprising release of their album "Everything is Love".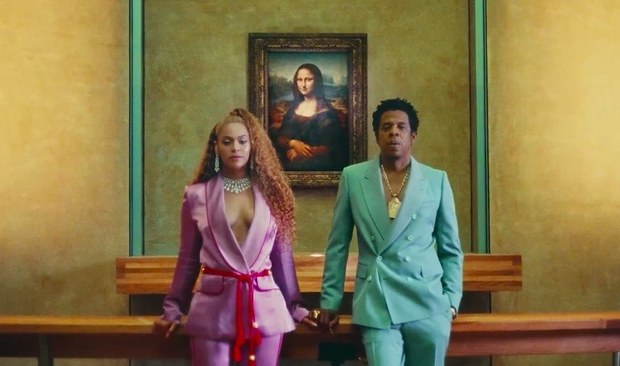 Anyone could have seen this album coming from a mile away. There had been rumblings in the industry for some time that such a project would be released. Jay-Z himself confirmed this back in November last year with T Magazine.
Their new single Apeshit, however has received a mixed reaction online. Though lyrically engaging, the song comes off as corny and one cannot shake off the feeling that Beyonce and Jay-Z are simultaneously doing karaoke and covering a Migos jump off track (funnily enough Migos did produce the track). The visuals do, however, make up for the lacklustre track. This type of corniness is felt on a few other songs on the album but altogether the album is a strong body of work.
This video is now my aesthetic from today until the day I die https://t.co/FF0qCMDILP pic.twitter.com/9FLhjEu8MC

— Hayes Brown (@HayesBrown) June 16, 2018
https://twitter.com/ira/status/1008123367822520320?ref_src=twsrc%5Etfw&ref_url=https%3A%2F%2Fwww.thecut.com%2F2018%2F06%2Fbeyonce-jay-z-album-best-reactions.html
The reaction online though largely positive with many of Queen B's fans praising her for her constant reinvention of herself as an artist, a good deal of people have pointed out and praised Beyonce for being more explicit on this album. This is an interesting one and offers up a debate on whether American artists are allowed to be more liberal with their work than their British peers. The concept of the album is basically the couple not holding back and calling out not only their critics but also each other(with no f***ks given). Granted the explicitness of some of our Drill artists would make this album PG rated than anything, we should ask ourselves would Beyonce be given a CBO by the police for the mentioning of the Meek Mills case in Top Off or the calling out of the police in Formation.