Was 'Confettigate' a legitimate crisis or has civility in modern Britain gone too far?
On Saturday, the 8th of July in Somerset, Guests were left confused when an unknown woman threw orange confetti, at newlyweds, ex-chancellor George Osborne and his former aide Thea Rogers.
Just Stop Oil (JSO) has applauded the unknown protestor but denied that she was a part of their group.
The nonviolent civil resistance group released a statement titled 'Confettigate' stating "We
applaud and thank the person concerned".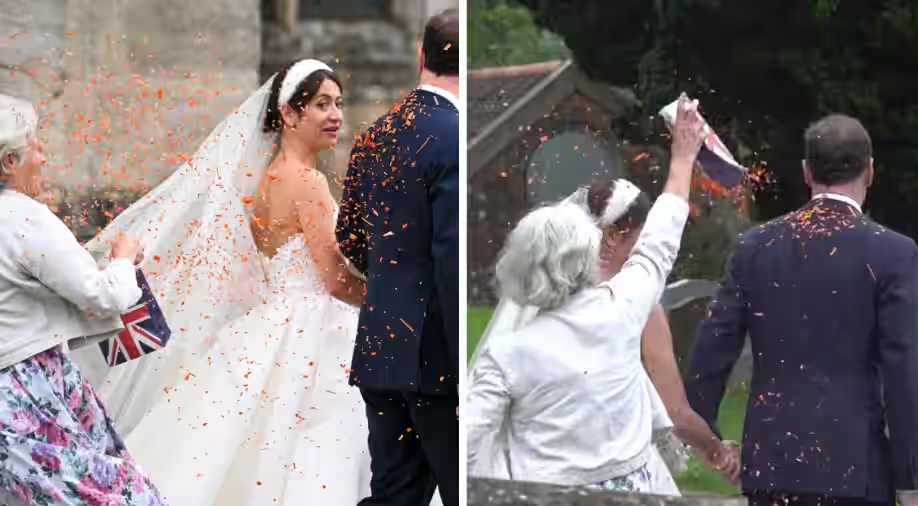 Just Stop Oil highlighted the unknown protestor's actions have "helped to recall" Osborne as
responsible for "some of the most egregious climate-denying nonsense ever to darken the
pages of mainstream mass media".
"More disruption"
Rachel Reeves MP, Shadow Chancellor of the Exchequer, on Sky News, asserted the actions of the protestor were "pathetic and quite tedious".
She questioned the general actions of Just Stop Oil, adding that "if they want to tackle climate change engage in policy answers" and stop the "needles disruption to people's lives".
Reeves emphasised the 'counterproductive' nature of events that unfolded during the weekend as she urged such protestors to "think again" as there are 'better ways' of addressing issues linked to climate change.
"Protests that make an impact have always been annoying"
Contrastingly, Political commentator Owen Jones on Good Morning Britain passionately voiced his support for the protestor stating, "Protests that make an impact have always been annoying" as he likened confetti at Osborne's wedding to "suffragettes sabotaging the grand national".
In a bid to defend the sole protestor as well as JSO, Jones makes a somewhat strenuous comparison between two events that differ in aim and approach and seem to only be compatible based on seeking to make an impact/change.
Moreover, Jones claims "millions of people are going to die" if inadequate actions are taken in an effort to address environmental concerns.
Political boundaries reconsidered
Whilst many will support and hold similar views to Jones; others may question whether the protestor's intentions were justification for the "counterproductive" actions to be carried out as Reeves previously stated.
Such events have highlighted the need for personal boundaries concerning political figures. In a time where political figures have increasingly been targeted/abused by individuals within the public, there is a serious need for effective boundaries to be established to protect the livelihood of these figures and establish a healthier democracy where political representatives are comfortable remaining public figures.