Everyone agrees on one thing; History was made yesterday at Supreme Court Nominee, Brett Kavanaugh's conformation hearing. On the back of two allegations of sexual assault and a testimony by Dr Ford, the senate went to vote yesterday.
The Senate took its first step toward formally confirming Judge Brett Kavanaugh's Supreme Court nomination on the floor of the US Senate on Friday evening.
In a voice vote, lawmakers passed the motion to proceed on Kavanaugh's confirmation, meaning there would be no Saturday session (today), although the future of Kavanaugh's nomination now lies in the hands of an FBI investigation.
How Did We Get Here?
You could cut the tension in the Senate Judiciary Committee yesterday as voting began.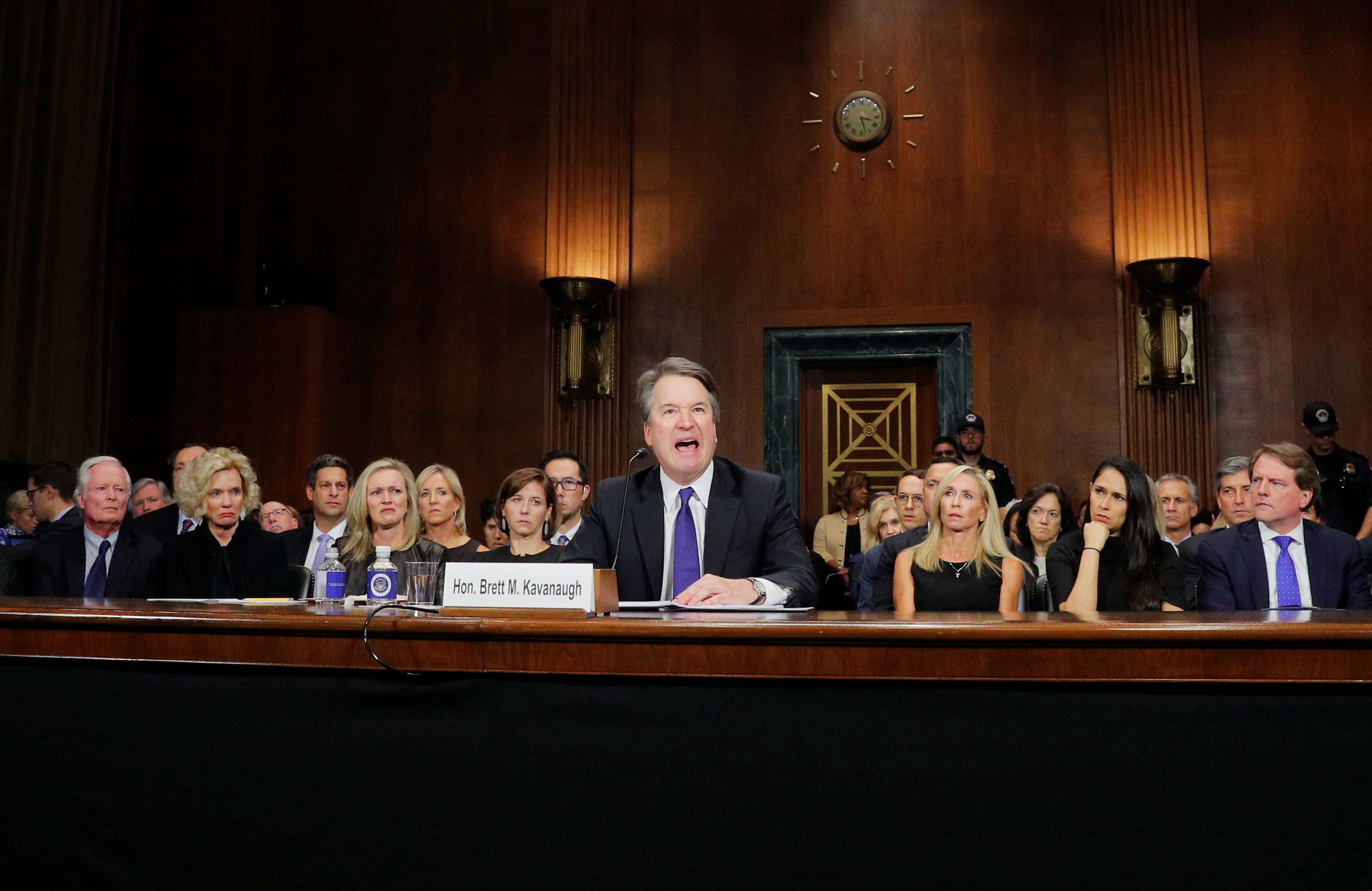 Just as Republicans were on the verge of their 11-10 vote to favourably recommend the confirmation of Brett Kavanaugh to the Supreme Court, Arizona Sen. Jeff Flake had a change of heart.
Flake voted for Kavanaugh to move out of the committee. However, he also made clear that he would not vote for Kavanaugh on the Senate floor without an FBI investigation of the sexual assault allegation against him — an accusation that the nominee has vehemently denied.
Alone, this doesn't mean much. If Republicans only lost Flake's vote, they would have 50 votes in favour of Kavanaugh's confirmation when the scheduled vote would happen on Tuesday. That would allow Vice President Mike Pence to break the tie, and Kavanaugh would be confirmed.
However, Flake as well as Minnesota Democratic Sen. Amy Klobuchar suggested in the moments before the 11-10 vote that there were other Republicans who felt the same as Flake. As in, they would not support Kavanaugh's confirmation unless and until the FBI investigation happens. Those senators are, presumably, Susan Collins of Maine and Lisa Murkowski of Alaska.
None of what Flake did was binding until the White House and Senate Majority Leader Mitch McConnell weighed in. McConnell formally requested the White House to instruct the FBI to do supplemental background check, which "would be limited to current credible allegations against the nominee and must be completed no later than one week from today.  
The Senate Judiciary Committee announcement means that McConnell, as expected, has bowed to the fact that he does not currently have the votes. Presumably, Flake would not have a) made the one-week FBI investigation request and then b) voted for Kavanaugh to move favorably out of committee unless c) he knew that he had Murkowski and/or Collins (or some other Republican) was with him. (Murkowski confirmed to reporters after the session that she supports Flake's proposal.)
President Donald Trump conceded to the inevitable on Friday afternoon, ordering an FBI investigation.
Where Are We Now? 
Brett Kavanaugh has cleared the first hurdle. It isn't a win (unless he is innocent). Yesterdays vote means that his nomination moves to the next stage where the whole senate will vote. 
The procedural motion means the Senate will officially be considering Kavanaugh's nomination while the FBI investigates sexual assault allegations against the judge.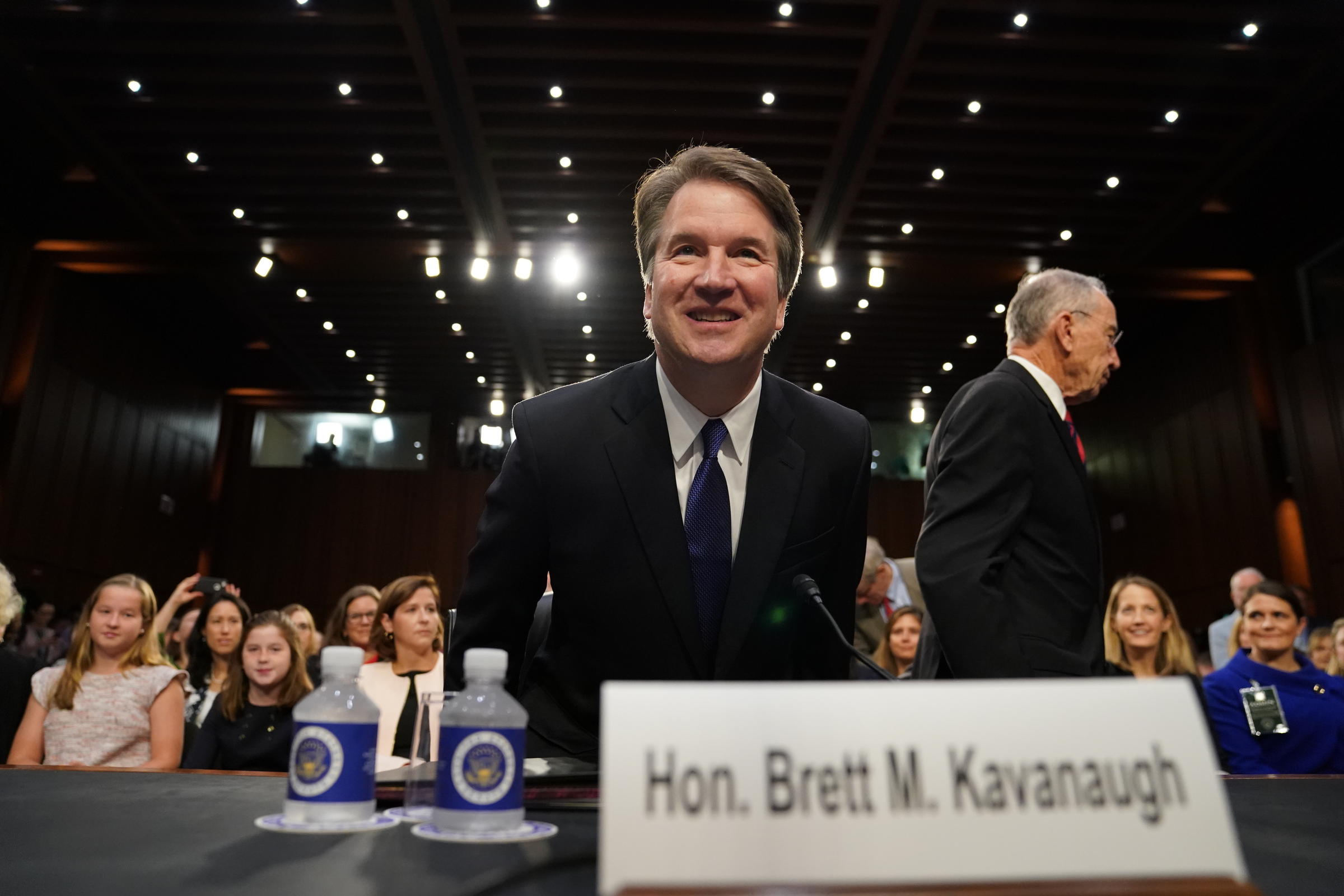 White House press secretary Sarah Sanders issued a statement from President Donald Trump in a tweet Friday afternoon, announcing that he had officially asked for the FBI to "conduct a supplemental investigation to update Judge Kavanaugh's file."
"I've ordered the FBI to conduct a supplemental investigation to update Judge Kavanaugh's file. As the Senate has requested, this update must be limited in scope and completed in less than one week," Trump said in the statement.
Are Women Finally Being Listened To?
It can be said that both sides of the debate got their preferred outcomes in yesterdays vote. Kavanaugh cleared the initial senate vote, something he seemed desperate for. However, the FBI investigation, demanded by some senators as well the American Bar Association, initially dismissed by republicans at large, is now taking centre stage in this hearing. 
The move comes after a week of uncertainty surrounding Kavanaugh's nomination as the nation watched both the judge and the woman who has accused him of sexual assault testify before the Senate Judiciary Committee on Thursday about the alleged incident.
Christine Blasey Ford had accused Kavanaugh of committing sexual assault against her more than three decades ago when both were at a party in their high school years. Kavanaugh has repeatedly denied the allegation.
"The supplemental FBI background investigation would be limited to current credible allegations against the nominee and must be completed no later than one week from today," a Friday statement from the Senate Judiciary Committee said.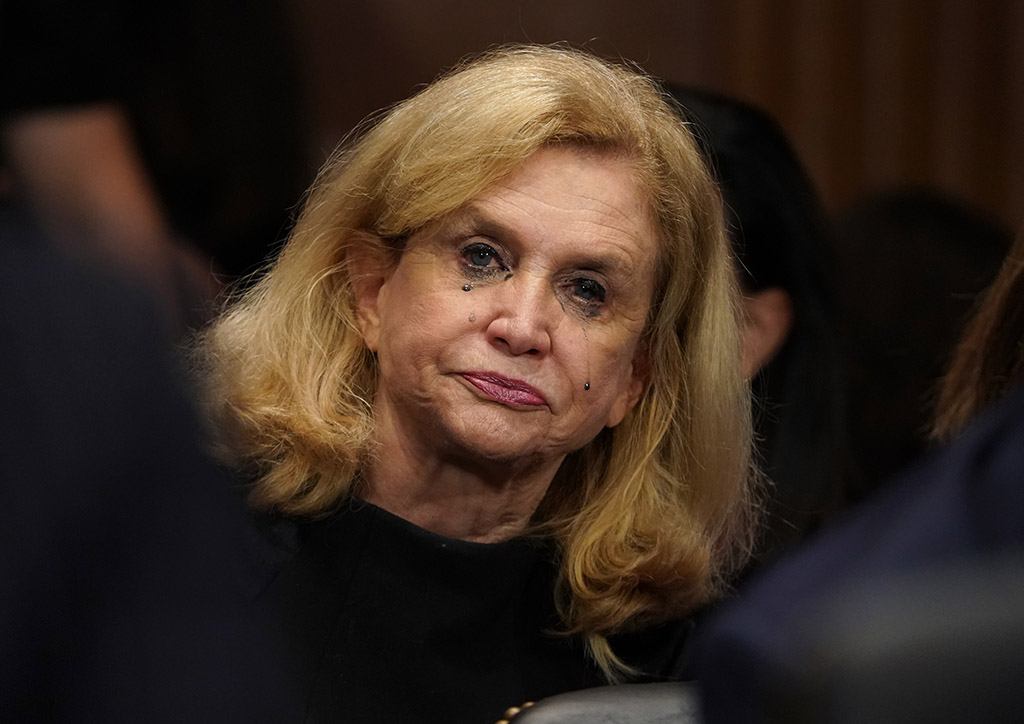 More Allegations To Come? 
Rumours around Washington are that the impending FBI investigation will unearth many more accessions however that is to be seen. Two central allegations have shaped this investigation so far. These were on 

September 16, 2018 – The Washington Post published an article about a California psychology professor who accuses Kavanaugh of attempting to rape her when they were both teenagers at a house party during the early 1980's. Christine Blasey Ford says she initially sent a letter to Senator Dianne Feinstein about the incident when Kavanaugh's name was included on a shortlist for the Supreme Court. Ford tells the newspaper she initially did not want to go public but she decided to talk on the record because her letter to Feinstein had been leaked to the media. Kavanaugh categorically denies that such an incident ever took place.

September 23, 2018 – The New Yorker published a report about a second allegation of sexual misconduct, prompting Feinstein to call for a postponement of confirmation proceedings. The magazine article centers on a college classmate from Yale, Deborah Ramirez who says Kavanaugh exposed himself to her while a group of students were drinking at a party in a dorm during the 1983-1984 academic year. Kavanaugh denies the allegation and a White House spokeswoman dismisses the claim as uncorroborated.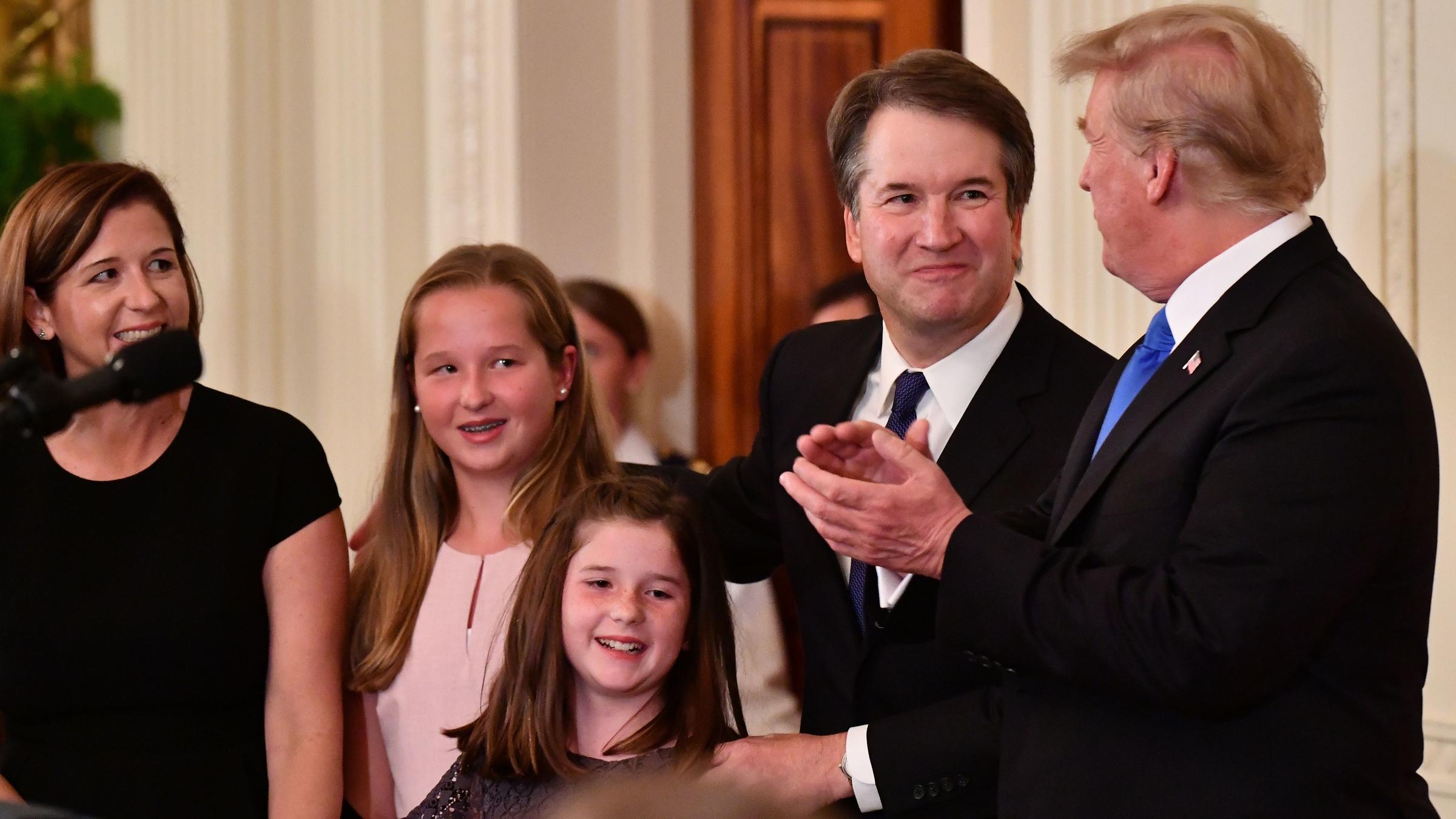 The Investigation Rages On
In her Senate appearance on Thursday, Ford spoke about her foggy memory but offered up a clue, an encounter with Judge at a supermarket he worked at, an estimated six to eight weeks after the alleged attack.
"It would be helpful with anyone's resources if — to figure out when he worked there, if people are wanting more details from me about when the attack occurred," Ford said.
Still, with 36 years between the night of the alleged attack and the forthcoming background investigation, the agents in this background check have their work cut out for them.
They are going to be dealing on fading memories which makes this case an uphill battle and a daunting task.