The city that's been put on the map by its native member Aubrey Drake Graham has just received a new superstar on its infamous basketball team. This acquisition came at a great cost with bridges and friendships being burnt, proving that players should not remain loyal to a franchise as the same courtesy is frequently not provided. DeMar DeRozan, an 4x all-star, the Toronto Raptors franchise player and the fans favourite was traded on Wednesday to the San Antonio Spurs for Kawhi Leonard and Gerald Green whilst the Spurs also got Jakob Poeltl and a 2019 First Round pick in the trade. When rumours surfaced of Kawhi wanting out of the San Antonio franchise, it was reported that LA his hometown was his destination, whether that was for the Los Angeles Lakers or Los Angeles Clippers was to be determined.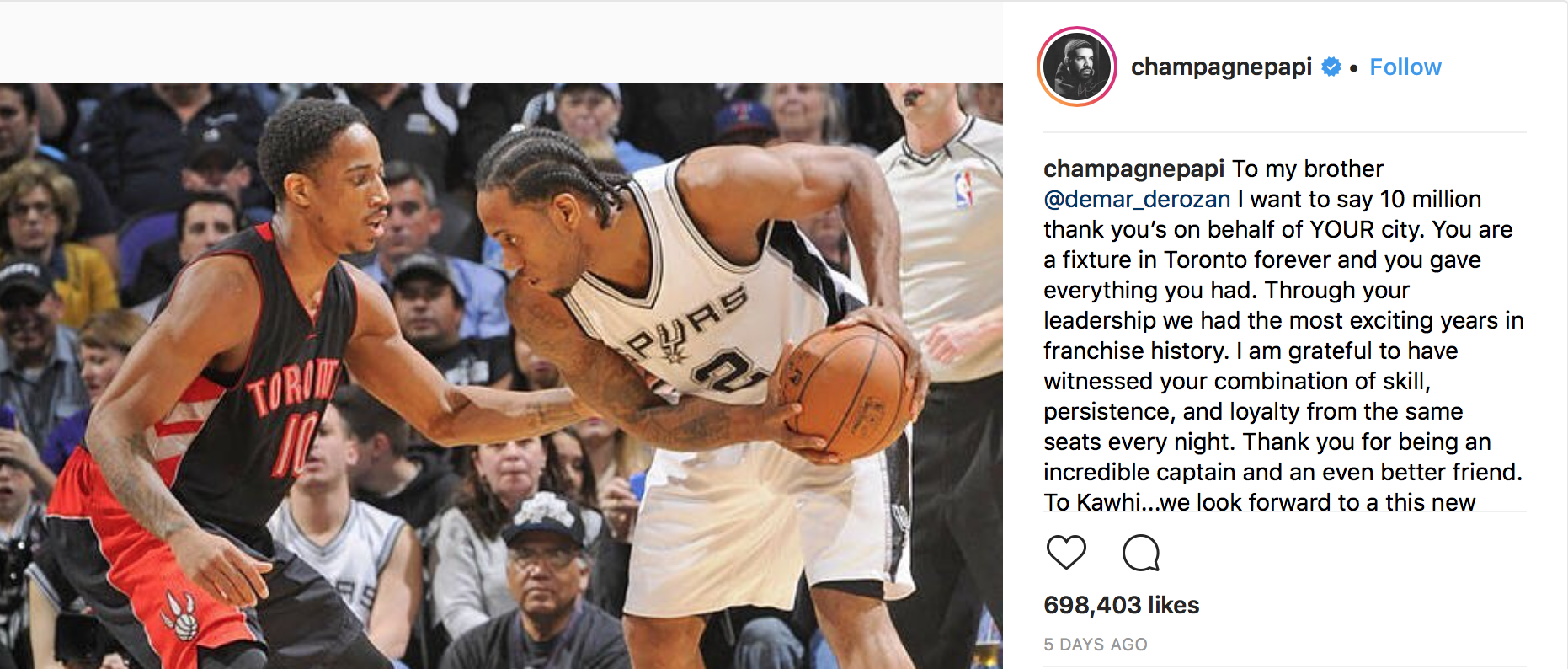 Reports stated the Spurs were looking to trade him to Toronto due to not wanting to make a Western Conference team better, if you were the average follower of the NBA there was only 2 players that Toronto could trade for Kawhi that were close in playing ability. DeRozan being one and Kyle Lowry being the other, but the dynamic duo has played so long together, becoming the best of friends, budding a bromance and achieving a First Seed Eastern Conference spot in the last NBA Season. Although they were swept in the second round by LeBron James' Cavaliers with the firing off the Coach of the Year Dwane Casey it was still assumed that the Raptors were going to keep their back-court members together and have another shot at reaching the NBA finals. The Toronto Raptors had other plans in play and took the opportunity to get arguably the second or third best player in the game.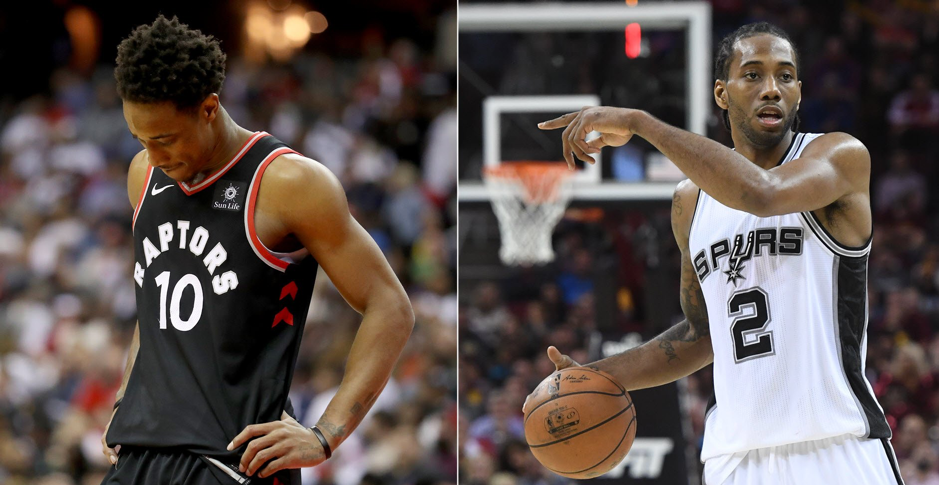 Kawhi Leonard is a better player than DeRozan or Lowry, he is an immovable wall in defence and an unstoppable force in offence, most importantly he has proven himself during the play-off season, averaging more points every year than his regular season averages. Whether this was the San Antonio effect we will have to wait and see. Nonetheless having already won an NBA championship and a Finals MVP for the Raptors this is a winning situation in theory, whether it will work in practicality is a different story.
Welcome to the North pic.twitter.com/FWy6huVI9l

— Toronto Raptors (@Raptors) July 20, 2018
A few NBA analysts and reporters have stated that Kawhi Leonard has no intention or desire to play for the Raptors and is willing to sit out the whole season if he has to. This is similar to what he did in San Antonio due to his quadriceps injury rarely playing any games last NBA season. Although Raptors owners have said they see no inclination from Kawhi that he will not play due to having talks with him. Their aim is to convince him to stay long term so they can build around him.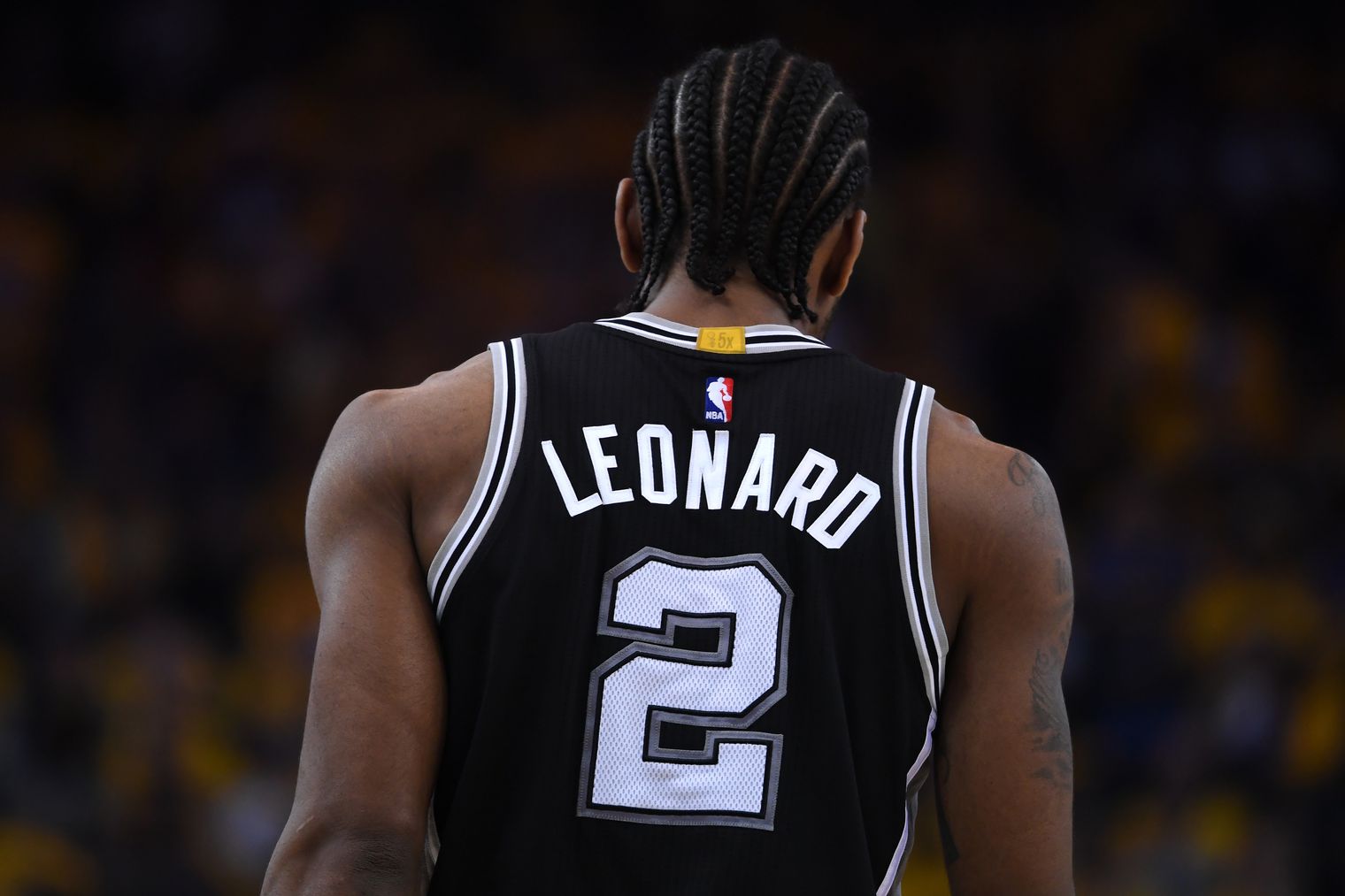 With Kawhi and Green being traded this now means that the 2014 winning championship starting 5 for the Spurs no longer exist. In a franchise like the Spurs where players stay for the long haul due to the culture and it being like a family this doesn't spell good things. Now with DeMar most likely being the franchise player things will have to change in San Antonio, DeMar will vastly benefit from the system of play there concerning his assists due to only averaging 5 assists last season but his 3-point percentage and defensive duties will have to be elevated from his own individual hard work. He will also have to face the tougher Western Conference which now has even more All-Star calibre players than before. Kawhi on the other hand can't assert himself as the best player in the Eastern Conference if he regains his form and possibly win the MVP award next season if he plays all year long.
DeMar DeRozan says thank you to Toronto and Canada after 9 years with the Raptors pic.twitter.com/uVsPWkluVg

— Sports Illustrated (@SInow) July 21, 2018
One thing is for sure what the Toronto Raptors did was a smart move for the team but as a fan and a fellow NBA player it leaves a bitter taste in your mouth. DeMar will most definitely go down as an all-time great Raptor, where Toronto fans decide to place him in their estimations is all down to them and his leaving legacy.