"You guys know about vampires? … You know, vampires have no reflections in a mirror? There's this idea that monsters don't have reflections in a mirror. And what I've always thought isn't that monsters don't have reflections in a mirror. It's that if you want to make a human being into a monster, deny them, at the cultural level, any reflection of themselves. And growing up, I felt like a monster in some ways. I didn't see myself reflected at all. I was like, "Yo, is something wrong with me? That the whole society seems to think that people like me don't exist?" And part of what inspired me, was this deep desire that before I died, I would make a couple of mirrors. That I would make some mirrors so that kids like me might see themselves reflected back and might not feel so monstrous for it."– Junot Diaz
Junot Diaz makes a point that the only people who don't have reflections are monsters. In July last year CLPE (Centre for Literacy in Primary Education) released a report called Reflecting Realities – A Survey of Ethnic Representation within UK Children's Literature 2017. The report was funded to work out to what extent BAME characters were featured in children's books.
Summary of Findings
(taken from the CLPE report: July 2018)
There were 9115 childrens books published in the UK in 2017. Of these only 391 featured BAME characters
Only 4% of the childrens books published in 2017 featured BAME characters
Only 1% of the childrens books published in the UK in 2017 had a BAME main character
Over half the fiction books with BAME characters were defined as 'contemporary realism'(books set in modern day landscapes/contexts)
10% of books with BAME characters contained 'social justice' issues
Only one book featuring a BAME character was defined as 'comedy'
26% of the non-fiction submissions were aimed at an 'Early Years' audience
The report highlighted that children's books are still not reflecting the racial diversity of children in the UK at the moment. With only 4% of children's books being published in 2017 featuring a BAME (Black, Asian, Minority Ethnic) character and only 1% with a main character from a BAME background, that is a lot of children with very little access to seeing themselves in the books that they read.
Already, 1 in 4 childen under 5 are from BAME backgrounds. By 2050 it is expected that the number of BAME people in the UK will be close to 38% (report by Policy Exchange). And yet children's books (and well the rest of publishing) doesn't seem to be catching up.
It's not all doom and gloom
There are initiatives that are being led by some organisations and publishing companies to correct this imbalance. Authors, publishers and arts organisations are working hard to ensure that the number of BAME characters in children's books, in the next few years, increases to match the racial diversity of the UK population.
Arts Initatives – Speaking Volumes' Breaking New Ground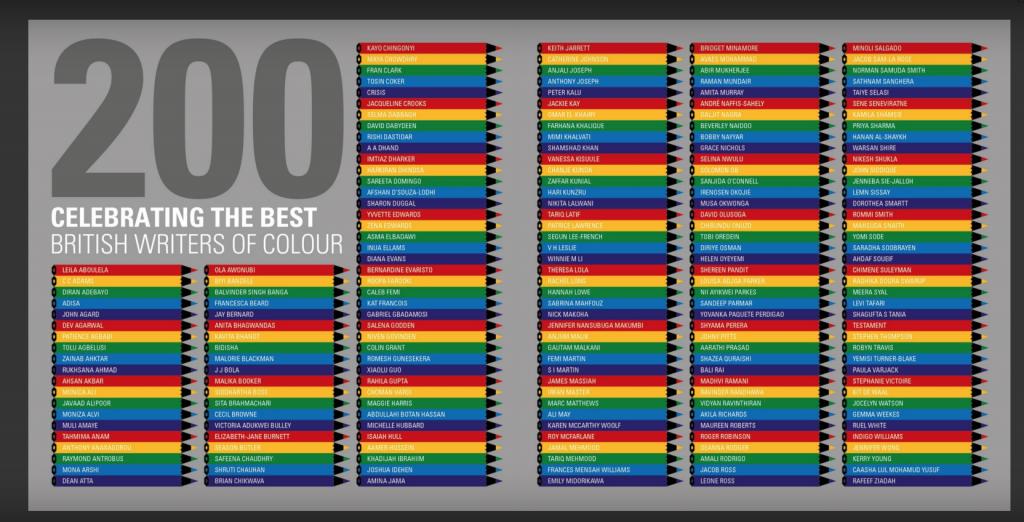 Breaking New Ground is funded by Arts Council England and is part of Speaking Volumes' long-term Breaking Ground project. In 2017, they launched a book to celebrating 200 of Britain's best BAME writers. The list is now used by many organisations and publishers who in the past may have claimed that there weren't any BAME writers.
There is no excuse now to not include writers of colour. No excuse to not have diverse stories out there.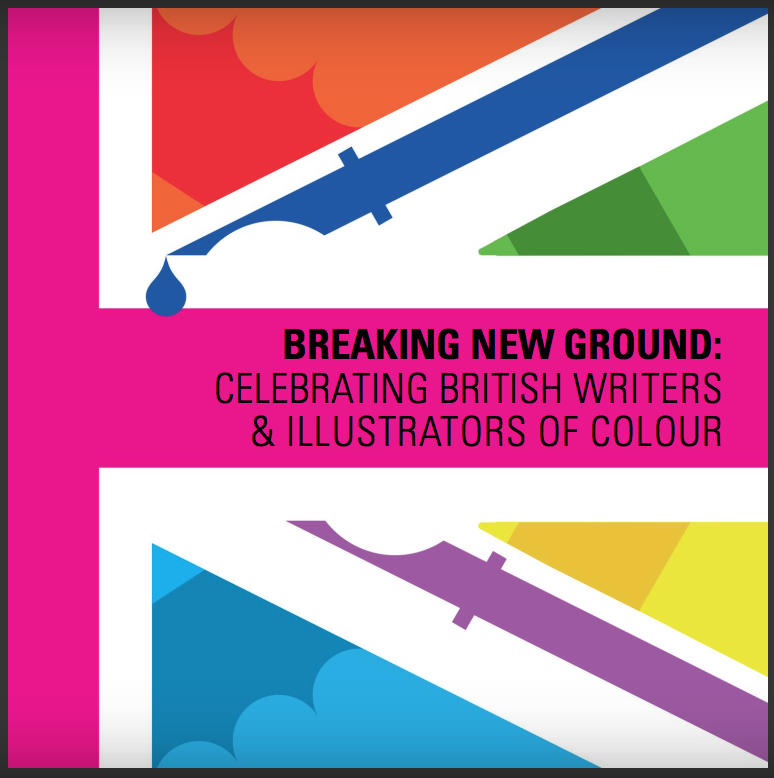 You can find out more about the project here: http://www.speaking-volumes.org.uk/projects/breaking-new-ground/
Author – Sarah Asquo
I spoke to a children's author Sarah Asquo. Sarah was born and raised in East End in London (Tower Hamlets) within a Nigerian household. Her experiences really shaped her understanding of diversity. "Growing up in East London exposed me to so many cultures." Asquo told us, "I remember sitting in my common room and debating with my Jamaican, Chinese, Indian, Greek, Spanish and Ghanian friends about whose culture had the best rice dish. One of many experiences that represents the multicultural society I am accustomed to. I thrive on culture and diversity. "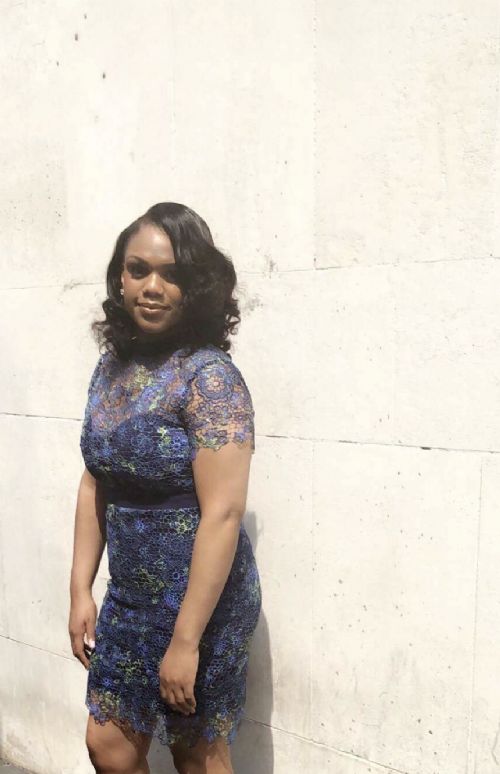 When speaking about her latest venture Shine, she said:
"I was inspired to write 'Shine' in November 2017 when I was looking for children's books to by my nephews and niece for Christmas and struggled to find any with characters who were black or from any ethnic minority group. I managed to find a book with a black female protagonist and could not find one book with a black boy as the protagonist. This was concerning for me, particularly as young black boys are often portrayed negatively within society. I aimed to write a book that I believed represented black and ethnic minorities in an accurate, positive and inspiring manner. A book with a profound message that would encourage and empower young children in an engaging way. A month later, 'Shine' was written."
"'Shine' is a touching and heart-warming story which encourages young readers to celebrate diversity and to recognise how our differences make us special. It deals confidently with issues including bullying, low self-esteem, self- confidence and forgiveness in a manner that children can comprehend. Kai is excited to go back to school after the summer holiday, but soon finds himself being mocked by his peers for being different. Kai's confidence is lowered and he begins to wish that he is 'normal' like everyone else. With the help of his parents, Kai learns to be proud of himself and his unique qualities. Kai's mother explains how although the moon and stars are different they both shine beautifully in the sky. He learns an important lesson: that everyone is special and valuable in their own way. He realises that the things that make him different are the things that make him special. He makes a decision to use his qualities to 'shine his light'."
Like many children's authors, Asuquo writes for her younger self, her nieces and nephews. "To never allow anything or anyone make them feel inferior and never be afraid to 'shine' and be the best versions of themselves." She provides a mirror for children to be able to see themselves.
For Asuquo, the CLPE research is shocking, though her personal experiences and childhood don't really show a different picture.
" When I thought about the books I read as a child – so many classics that I highly enjoyed, did not represent the multicultural environment I grew up in. The first black character I encountered was in secondary school, 'Crooks, the stable buck' in 'OMAM' who lived a depressing life of racial abuse, was referred to using derogatory racial language, was inferior to white people and consequently, was segregated from them.
The next black character I met was Cassie in 'Roll of Thunder, Hear my Cry', who narrates a tale of oppression as an African American and who eventually, by the end of the novel, realises that black people were simply helpless to this persecution. Both characters were uninspiring and presented black characters as belonging to a low status. "
​Even in schools that are ethnically diverse, the reading list and bookshelves overwhelmingly white. But for Asuquo, these experiences fuelled her desire to write her own children's book, to provide a mirror for the children who don't get to see themselves reflected.
You can buy her book here: https://www.waterstones.com/book/shine/sarah-asuquo//9781789017151
To all the budding writers out there, a piece of advice from fellow writer Sarah Asuquo: " Write a story you wish you had read at some point in your life. A book you needed. This will make it authentic and relatable. In my opinion, when people write about things that are personal to them or that they are passionate about, it is interesting to read. I would also encourage them to reading, reading a range of books, both fiction and non-fiction. I believe reading is exercise for authors. Finally, practise and get others you trust to read your work. Never be afraid to receive constructive feedback and different opinions."
Go forth and create mirrors.
Afshan D'souza-Lodhi is a scriptwriter and poet based in Manchester. As well as her own writing Afshan is keen to develop other younger and emerging artists. You can find her fighting against police brutality and injustice alongside the Northern Police Monitoring Project.