The two sides meet again at Stamford Bridge on Wednesday night in a fixture which perhaps doesn't get the recognition it deserves.
Despite much huffing and puffing on Sunday afternoon, Chelsea were
ultimately unable to prevent Manchester City from claiming the first silverware of the season in the League Cup final. While avoiding the utter humilation of a couple of weeks ago, the blues never really looked like seriously threatening to take the crown. There is no rest for Maurizio Sarri's men however, as on Wednesday night they host a Spurs side desperately trying to cling on to their fading title hopes. A contest which always seems to provide plenty of entertainment, should carry an added edge considering both teams' current predicaments.
This fixture has traditionally gone under the radar somewhat due to the relative lack of historical competition for success between the two sides. Both Millwall vs West Ham and Arsenal vs Spurs will always be spoken about ahead of this match up, simply due to the geographical closeness of the clubs. The North London derby is often hailed as the biggest game in London, though some believe Chelsea and Spurs is now poised to overtake this.
When you think of the other great rivalries, you're also instantly reminded of those teams who are known for fighting out league titles and cup finals. Due to their shared dominance, Man United and Arsenal formed a new hatred for one another throughout the late nineties and early noughties. Even Liverpool vs Man United, which will always be a derby for the North West, took on new meaning with Sir Alex Ferguson's arrival and claim that his greatest challenge was "knocking Liverpool right off their f*****g perch". This is what Chelsea and Tottenham has been missing, but their continued developments over the last decade have brought a new level of significance to this game. With Chelsea winning five of the past 15 league titles and Spurs on course to record their fifth successive top four finish this season, the stakes have never been higher between the two sides.
Sure fire entertainment?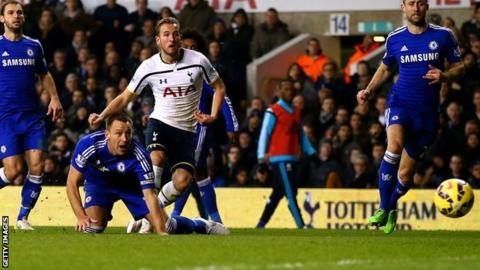 This is not a game that tends to disappoint on the pitch either. Matches between those teams fighting it out at the top can often be disappointing, with both sides cancelling one another out of the game. That certainly wasn't the case back in November, when a scintillating Tottenham performance saw them blow Chelsea away at Wembley, 3-1. It was also perhaps the first glimpse of how teams quickly learned to nullify 'Sarriball'. A year earlier, it was Chelsea who were celebrating at Wembley, in another hugely entertaining 4-2 FA Cup Semi-final victory. Tottenham, however, came out top in the most memorable recent meeting between the two sides; that 5-3 victory in 2015, where Harry Kane truly came of age and was unplayable on the day, scoring a brace.
The game that will be in the back of everyone's mind is the 2016 2-2 draw between the two teams that saw Chelsea terminate Totteham's title hopes and practically hand the crown over to Leicester City. It was a scintillating game that saw Dembele square up to a fiery Diego Costa, not to mention Chelsea coming from behind to make the game square in the 83rd minute; pushing the dagger into the hearts of hopeful Spurs fans.
Whatever happens on Wednesday night, there should be goals.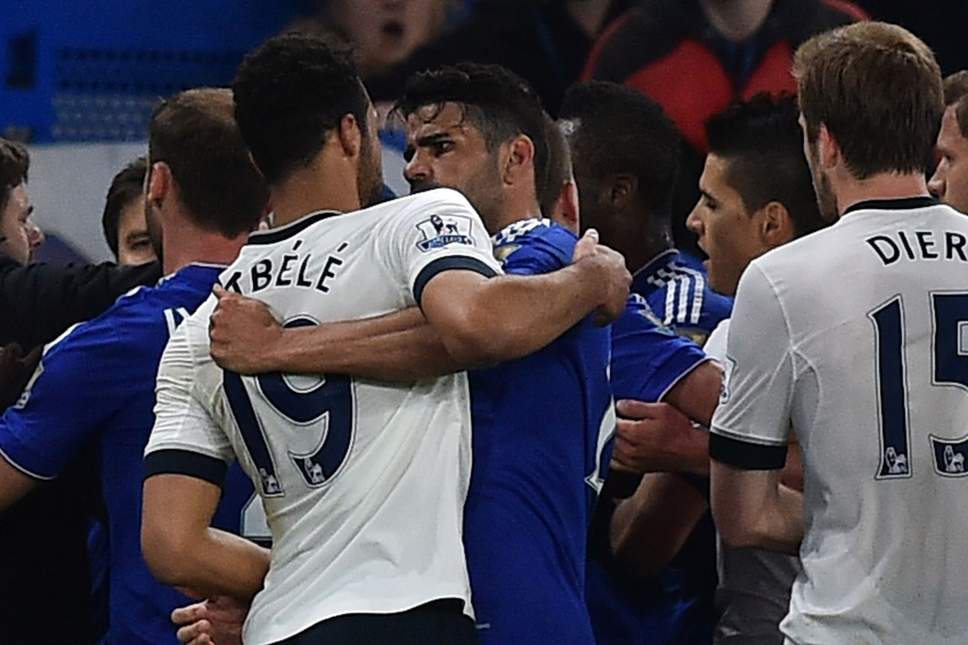 The most important game of the season?
Considering both teams' current standings, this could well prove to be the case. Chelsea go into the game with a game in hand on those above them, but will know they simply cannot afford anything less than a win. With Manchester United drawing to Liverpool at the weekend, Chelsea now find themselves just two points behind United and three points adrift of Arsenal in fourth. Considering all that has been said about Sarri's failing reign, this is not a bad place to be in. With trips to Liverpool and United still to come, Chelsea simply must find a result against Spurs to keep their top four hopes alive.
Spurs meanwhile, might be forgiven for feeling slightly relaxed ahead of this game. After their shock defeat to Burnley, Mauricio Pochettino conceded that the title is out of reach and yet they still have a very comfortable top four cushion. It may seem on the face of it, therefore, that Spurs have little left to play for. A little look at the fixture list however, raises some serious worries for Pochettino's men. After Chelsea, they face Arsenal in the North London derby on Sunday and still face trips to Manchester City and Liverpool later in the season. Defeat to Chelsea means Arsenal could go into Sunday's game just four points behind Spurs. It is then not unlikely that Spurs may return from the Etihad and Anfield with zero points, meaning their top four place could be seriously under threat. This of course relies on other sides dropping minimal points, but watch this space.
Dodgy Kepa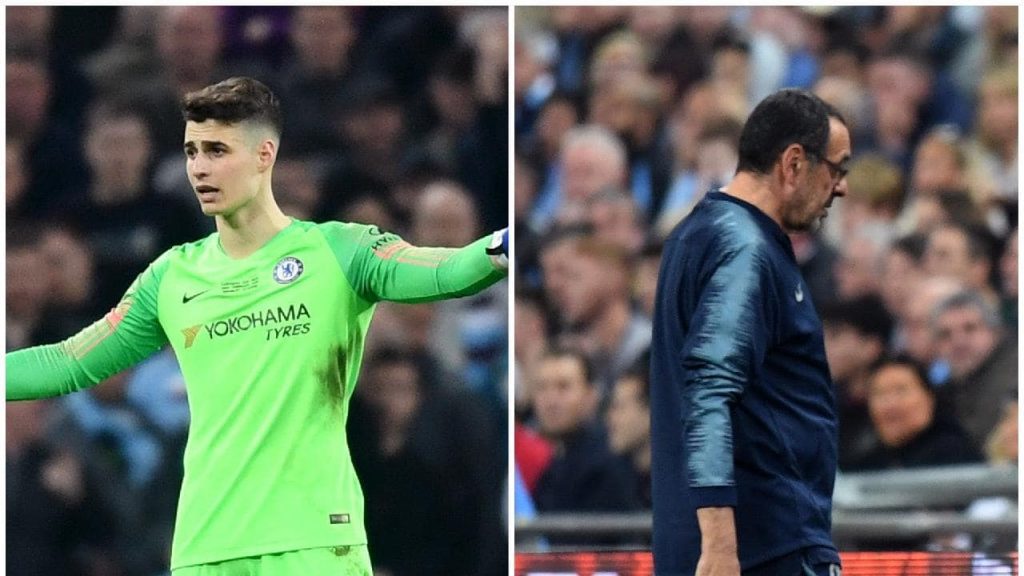 All eyes will be on Chelsea's Spanish goalkeeper after his extraordinary refusal to be substituted in the League Cup Final. It is likely he will be dropped and may not feature again this season, but if he is to feature, the attention will be directed back to Chelsea's under-fire manager. If Kepa publicly disrespected Sarri on Sunday, what would it say about the Italian's authoritative qualities to allow him back into the team on Wednesday? Pochettino may also be under the spotlight after he was charged for improper conduct over the tirade he subjected Mike Dean to on Saturday. This should be a fascinating contest between two under pressure teams and their respective managers.