Boris Johnson, former foreign Secretary of the UK, has resigned today following the resignations of the Brexit Secretary David Davis and Steve Baker. The senior member of the Conservative party becomes the third person in 24 hours to walk out of Theresa May's Cabinet.
A Downing Street spokesman said: "This afternoon, the prime minister accepted the resignation of Boris Johnson as foreign secretary. His replacement will be announced shortly. The prime minister thanks Boris for his work."
Johnson, who was the face of the Vote Leave Campaign, adds to the growing pressures and crisis around May. He was never a fan of May, referring to attempts to sell the prime minister's Brexit plan as 'polishing a turd'.
Dominic Raab now replaces David Davis as the new Brexit Secretary. Questions around who will take over as foreign secretary from Johnson have emerged.
Nigel Farage is one of the ones happy with this news. Farage had previously said that Boris Johnson could be a hero if he walked out. And now he has.
Bravo @BorisJohnson. Now can we please get rid of the appalling @theresa_may and get Brexit back on track.

— Nigel Farage (@Nigel_Farage) July 9, 2018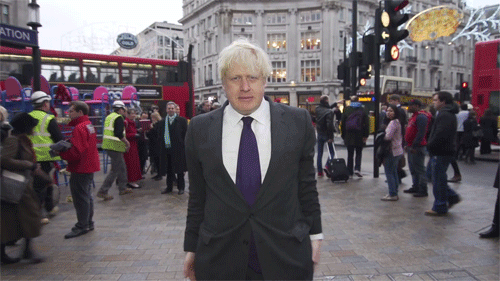 Other reactions to Boris Johnson walking out have not been as positive.
https://twitter.com/BenNutland/status/1016323685077213184
Was stressed to me last night that Boris was furious with Number 10 briefing and treatment at chequers. Source said he would not be "bounced". Problem is now it doesn't look great that he's followed Davis. But now the cabinet has lost its balance. May's brexiteer credibility shot

— Lewis Goodall (@lewis_goodall) July 9, 2018
? On hearing the news that @BorisJohnson has resigned, EU Commission President @JunckerEU tells me it "proves that at Chequers there was unity in the cabinet…" he then repeats "… this proves there was unity of views in the cabinet" @SkyNews

— Mark Stone (@Stone_SkyNews) July 9, 2018