The Facts
Dating app Bumble temporarily removed its politics filter in response to viral tweets encouraging users to change their political view to conservative in order to match with and identify Capitol rioters.
The tweets came, a day after thousands of pro-Trump supporters participated in a deadly riot at the Capitol building on 6th January.
Bumble users living in Washington, DC began reporting seeing profiles belonging individuals who were in the area to attend the Stop the Steal rally.
On the 12th January Bumble's official support Twitter account assured users that it was "monitoring activity and will remove any users that have been confirmed as participants in the attack of the US Capitol."
Two days later it a confirmed to users that it had removed the filter to prevent misuse."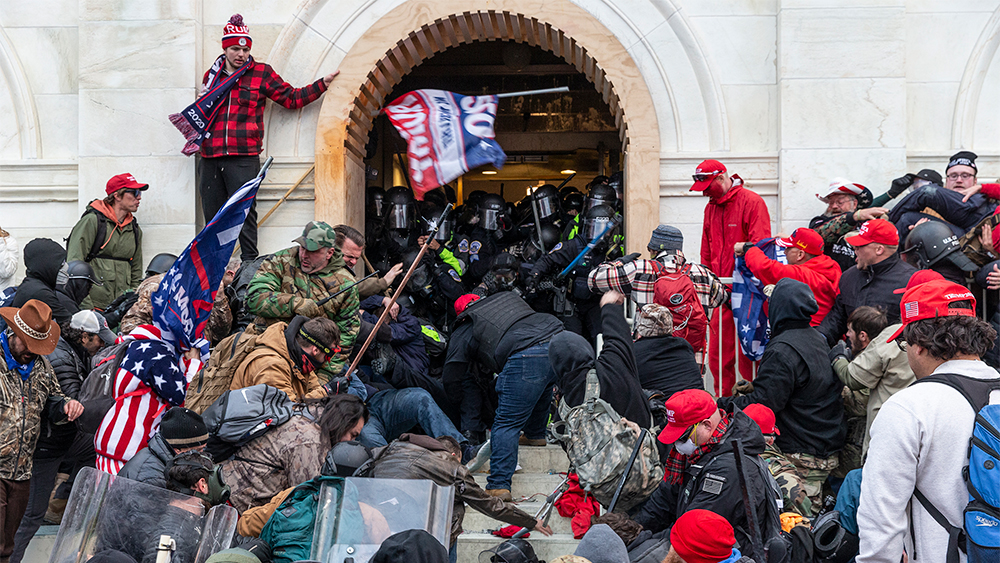 The deadly riot left five people dead and with the FBI taking to social media to ask for help in identifying the insurrectionists from the violent protest, questions arise as to whether Bumble were right to remove the filter.
Interestingly, the story opens the discussion about dating apps having filters in the first place, just how important are they? and are they doing more harm than good?

Considering the capitol riots – the incitement of violence and its aftermath, it makes sense that Bumble chose to temporarily remove their politics feature for the US version of the app – I do not believe that anyone deserves to have their lives put as risk, even if they disregard the lives of others.
It is only natural to view the world through the lenses of our politics and other factors – they have a huge impact on how we live our lives.  However, it is dangerous to filter our experiences in life because of this, and whilst the reasons may be clear, Bumble has set a healthy precedent.
We do not grow from limiting our contact with people who do not look, act, or think like us – in fact, doing so ensures that we stay as the close-minded people who we may often criticise behind doors. We must open our minds to engage with people even if their politics differ from ours. 
Now, this may be different when it comes to intimate affairs – everyone has a right to choose their romantic partner and I for one, would not enjoy dating someone who's beliefs about social justice for instance, were radically different to mine. I would have every right to reject someone on that cause whether others would agree with me. The right to choose must be protected, always.
However, it would be self-limiting to never expose myself to others – dating should be a genuine and fun way of learning about others, as well as finding love.
Furthermore, dating apps are not only used for romance – many find friendship and companionship through them, even if they do not find love – meeting others with different political views is a great way to build key relationships. As Amanda Gorman so eloquently said, "And so we lift our gazes not to what stands between us, but what stands before us. We close the divide because we know, to put our future first, we must first put our differences aside." 

There's a Muslim dating app (Muzmatch) that is supposed to be for people that are Muslim identifying, but I have definitely come across non-Muslims, people that are either fetishizing or wanting to antagonise Muslim women. To remove the political filters (or other filters for that matter) just exacerbates the problem.
People lying on the app isn't new. So people lying to find rioters is not surprising. The issue is people lying. Not the filters themselves.
Dating for me is about finding someone on my level, someone who understands who I am and what I'm about and wants to contribute to the world in similar ways. The idea that I am supposed to step outside of my echo chamber to meet people who are on an opposite political spectrum to me, why would I want that? In some circles I'm classed as radically left. It would be incredibly difficult for me to be in a romantic relationship with someone who didn't agree on things like world view.
Alongside this, I'm in support of race, gender and religion filters. I don't want to be thrust onto someone's page just because they should be 'exposed' to other perspectives.
If someone doesn't want to see a brown queer woman in their 'dating line-up' why should they? There are already enough spaces in the world where exposure to other opinions and ideologies can happen. Surely a dating space should be safe?
Dating should be about honesty, but it also about finding people that you feel comfortable around. You should get to choose the person or people you want to date.