by Hajra Tahir
After several politically tumultuous months in the UK – consisting of Brexit deadlock, the lowest factory output levels since 2013, the disclosure of intense corruption amongst politicians and nascent discriminatory attitudes – the new leader of the nation emerged on 24th July 2019. Boris Johnson replaced his predecessor Theresa May as the second unelected political leader of the country.
Johnson's main agenda to countervail the political instability that the nation has experienced in the past months, involves a hard-line Brexit memorandum in which a no-deal scenario is a palpable option, as well as potentially launching a public information campaign regarding the matter. He further pledges to reduce knife crime in the bustling cosmopolitan capital, increase funding within each individual district for primary education as well as investing £1.8 billion into the NHS. However, amidst this seemingly solid manifesto, Johnson brings with him a myriad of controversies that potentially subvert the strongholds of his new agenda and the somewhat diverse and progressive composition of his cabinet. 
Throughout his lurid political career, he has made derogatory remarks towards veiled Muslim women – likening them to letter boxes – as well as being involved in countless domestic scuffles generating widespread speculation regarding his character. The below video summarises Johnson's recent timeline of controversy as foreign minister in Theresa May's government. 
This slew of scandals can be seen therefore, to tangibly dampen the credibility of Johnson's intentions regarding the comparatively more varied framework of his cabinet. The gaggle of senior ministers include Priti Patel, Sajid Javid, Alok Sharma and Rishi Sunak – all of whom have a distinct South-Asian heritage – and have secured leading positions as Home Secretary, Chancellor, International Development Secretary and Chief Secretary to the Treasurer. The largest cabinet re-shuffle in 50 years has resulted in the top-most tier of politicians to consist of 7 female members and 4 people of colour – a significantly more diverse array of members in comparison to previous years. 
However, it is not merely Johnson's own questionable reputation that puts the cabinet's status as a milestone for British ethnic minorities into jeopardy. Both Sajid Javid and Priti Patel's somewhat conformist repute calls into question whether there is an underlying tokenism involved in this new age of government.
Sajid Javid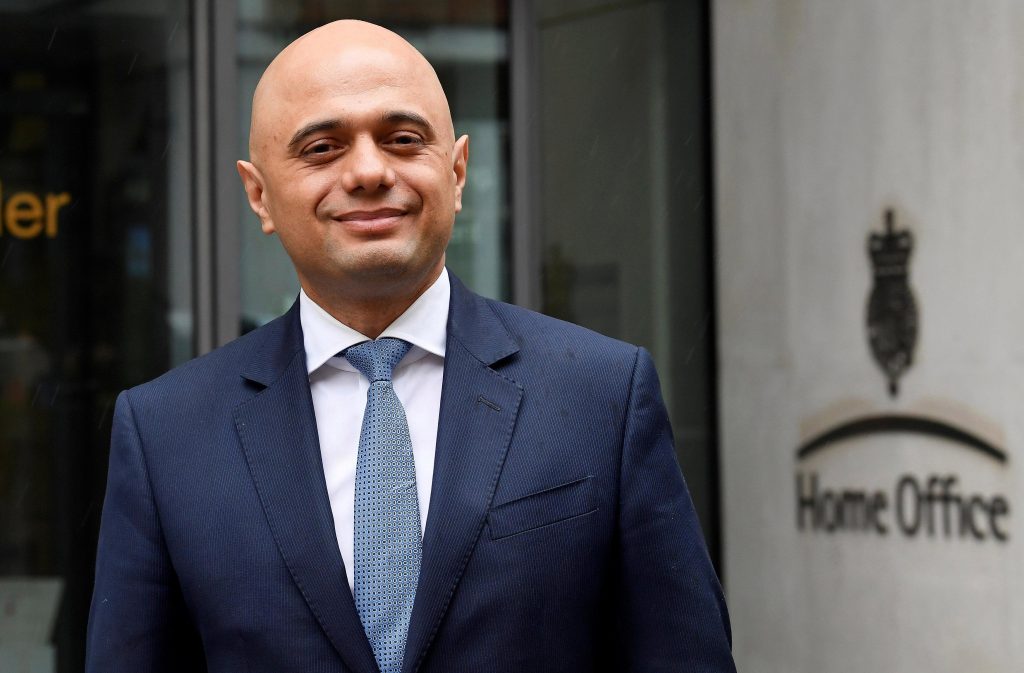 The son of a Pakistani bus driver with a working- class background – Javid can be considered somewhat of an ethnic success story. However, he seems to have severed ties from his humble  background through his involvement in the creation of a hostile environment  following Windrush, as well as his role in initiating departmental bias in the Home Office by perpetuating illogical theories linking grooming gangs to ethnicity. Notwithstanding his atrocious record of solidarity with his people, Javid is no less South-Asian than the average British Pakistani / Indian / Bangladeshi. However, his inherent conformism situates him as an individual who does not seem to effectively represent the British South-Asian community. 
Priti Patel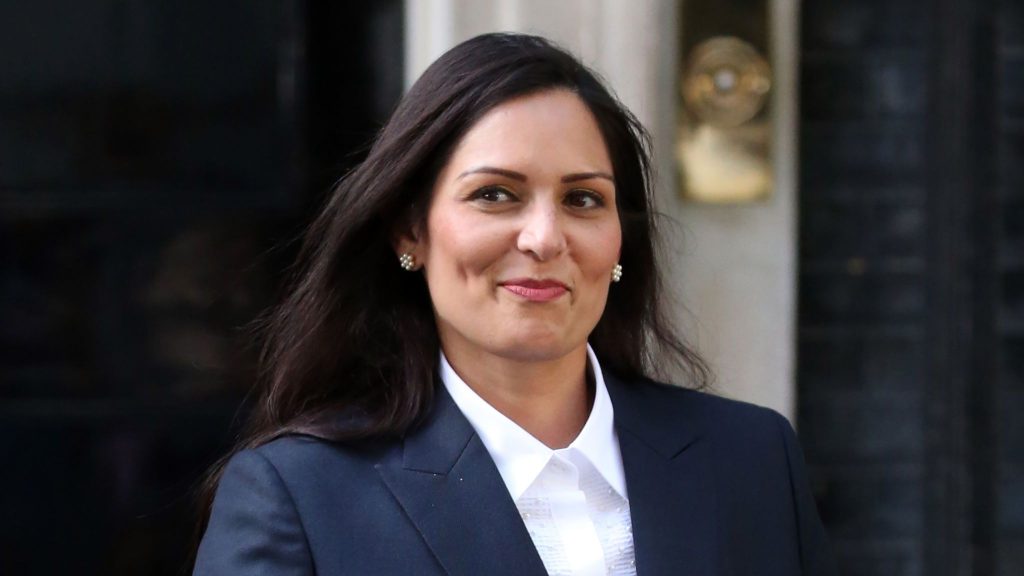 Fellow Asian, Priti Patel also harbours views that will be conducive to unrest and dissatisfaction amongst the British South-Asian community. Her open support of demagogues such as Modi, involvement in secret negotiations with the State of Israel, bemoaning of flexible asylum systems and immigration laws, plans to restrict legal aid, and reluctance to retain the freedoms set out in the ECHR (used to liberate immigrants and protect people of colour from institutionalised bigotry in cases such as Belmarsh), will undoubtedly make her a much more brutal and interventionist Home Secretary than both Sajid Javid and Amber Rudd in previous years. Therefore, despite being a South-Asian female heading one of the four great offices of state, she fails to represent the community due to the archaic nature of her policies and as a result seems to almost reverse the scope of diversity within politics.
Johnson's South-Asian cabinet members can therefore be seen to be nothing more than perfunctory representatives of diversity and feminism. This is also shown in the below video, as Johnson can be seen to falter when asked about the inclusion of women in his new cabinet – stating that he is unable to repudiate his public commitment to vest power in a female member of parliament. 
This reluctance may possibly be derived from the fact that his statement was made so publicly, and he is therefore unable to recoil from this clear promise to empower his female counterparts. This further bolsters the allegation of tokenism and evinces his lack of genuine interest in increasing the purview of diversity within the British political landscape. Despite his evident indifference to (and sometimes disrespect for) ethnic minorities, Johnson's own background and heritage is far from purely Anglian – as can be seen in the video below.
The nature and history of the leading government ministers calls into question the future of British politics and whether Johnson's diverse cabinet, in conjunction with his contentious personal views, will either hinder or extend the scope of ethnic progression within the political realm.
Hajra Tahir is in the first year of her undergraduate Law with Politics degree at the University of Manchester. With an interest in international relations, literature and travelling she aims to hopefully supplement her future career as a city lawyer with pro-bono work and an involvement in civil and human rights.