Cryptocurrency Bitcoin and its rivals Ripple and Ethereum all fell in value this week, amid concern that government market watchdogs will regulate the decentralised cryptocurrency industry, whose appeal is derived from anonymous ownership.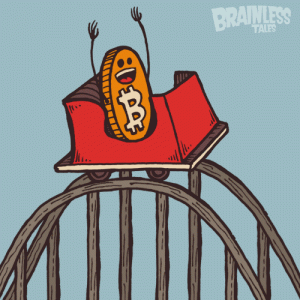 Bitcoin fell 25% at $10,338, with Ripple dropping by as much as 40% and Ethereum sinking to 26%. Cryptocurrencies are notoriously volatile, for various reasons, from news events including geopolitical events and the panic that high profile losses can provoke amongst investors.
This recent drop in value has been associated with the news that South Korea and China, homes to some of the most active cryptocurrency trading in the world, with both countries targeting the industry with plans of introducing national regulation.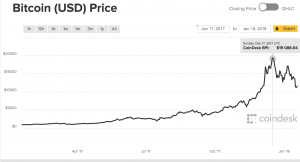 In South Korea, they are investigating the possibility of a capital gains tax on crypto-trading, where demand levels are so high that prices are much greater than elsewhere.  Neil Wilson, senior market analyst in London for trading platform ETX Capital claims that South Korea is seriously considering banning Crypto-trading.
South Korea is also inspecting banks in a crackdown on related money laundering and is considering closing cryptocurrency exchanges. Finance Minister Kim Dong-Yeon told TBS Radio that the measure will still need serious discussion among the countries ministries, though he hopes the crackdown won't go so far as to end crypto-currency trading in South Korea, calling the speculation "irrational".
In 2017, China clamped down on cryptocurrencies, bitcoins and its rivals can only be traded in over the counter markets. This is a much slower process than the online platforms and mobile apps that offered trading services, as digital currencies provide a means for moving money out of China, which the government is aggressively combatting.
Mark McFarland, chief Economist at Union Bancaire Privee, has opined that China's actions are part of a broader, longer term process of "tightening scrutiny of activities that aren't in the normal sort of monetary realm". China isn't necessarily anti-bitcoin, but is concerned about the growth of an emerging 'black-market' banking sector, where people make unregulated loans to speculators in the hopes of big returns.
The impact of China's actions has driven up the costs of Bitcoin 'mining industry'. Bitcoin is not paper money printed and distributed by a central government, 'miners' use special software to solve maths problems and are issued a certain number of bitcoins in exchange. Miners once flocked to China because of its cheap labour, inexpensive power and electricity, and local chipmaking factories. Bitmain, China's two largest Bitcoin-mining collectives, is setting up regional headquarters in Singapore and now has mining operations in the U.S and Canada.