In an emotional press conference on Friday, Spain and Barcelona legend Andres Iniesta announced his intentions to leave the Nou Camp after what has been a remarkable 22 years.
A career with several trophies of the highest order, including a World Cup and two European Championship's at international level. Along with a four Champions League titles and eight La Liga victories at club level. Although, it's not all sad news. Barcelona has the opportunity to send one of their greatest ever out on a high;  It is now confirmed that  Iniesta will leave with nine La Liga title's.
"This is my last season here," Said Iniesta speaking on Friday. "I have thought my decision through for a long time. For me, Barca is the best club in the world – this club has given me everything."
The 33-year-old still intends to further his career elsewhere. He is likely to join Chinese outfit Chongqing Dangdai Lifan. This news comes after he himself confirmed there was no intentions on his part to play against the club that he has been with since the age of just 12.
It certainly was a huge announcement from a man who alongside Lionel Messi has collected the most trophies in a Barcelona shirt. The football world came together in tribute for one of the greats of the game, many high profile professionals honouring the man with heartfelt social media posts. A simply wonderful footballer that produced on the big occasions numerous times. More notably, he honoured with the World Cup Final Man of the Match and he will now be dearly missed at Barcelona.
A warm heart. A captain. An idol. A champion. A friend. Thank you @andresiniesta8 😊👊🏻https://t.co/jh7tZpKcpk pic.twitter.com/srB0Ti58vt

— Marc ter Stegen (@mterstegen1) April 28, 2018
Neymar's Message for Iniesta:

"Master, what an honor it was to be part of your career at Barcelona." pic.twitter.com/uTtLn0vxdi

— ᵁᴸᵀᴿᴬ® 🗯 (@UltraAutistic) April 28, 2018
A Huge Void Left
With Iniesta fast approaching 34-years-old, the day was always going to arrive when he would have to part ways at Barcelona. As we seen with Xavi leaving back in 2015, it is so difficult to move on from losing a player of such importance.
When you look at Iniesta's role at Barcelona you immediately think of him as simply one of the best footballers the game has seen. Especially, in terms of midfielders. However, there is also a bigger picture, this is a man who has been with Barcelona since the age of 12. A loyal player. An experienced player.
If you look at Barcelona you think of a great team with great players in years gone by, but is that really the case now?
Okay, they look to have all but wrapped up this season's La Liga title and credit to them in Ernesto Valverde's first season. A double, great. However, is Iniesta leaving a great Barcelona side behind? In terms of the Champions League, they didn't look anywhere near the force we were maybe expecting. The best sides in Europe have to be competing in the Champions League latter stages. It's nice for a league title of course but does that make you great, no. As will be seen with Guardiola at Manchester City now, he will be judged on European success as well as the league. Barcelona, they looked rather insipid in Europe this season, they lacked a bit of energy about their play. If you think about the fact that arguably the world's best striker just a season or two ago, was only getting off the mark in Europe's biggest competition in the quarter-final stage, it really is worrying.
Now you look at the fact they are losing one of the main players over the past decade and more, a man who knows how to win games, a leader. He knows the club inside out, someone who can take younger players under his wing and nurture them, get the best out of players. That dynamic will soon fade. It's a huge loss. Just how do you try and replace a player like Iniesta?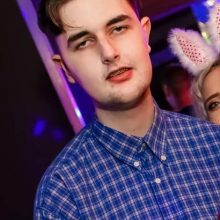 James Miller
James Miller is a sports enthusiast from Teesside, currently studying sports journalism in Manchester at UCFB. He has a fond interest of sports, and music. James enjoy's discussing varied opinions and trying to understand different interpretations. He currently writes as a Journalist for TCS Scribe.
---