This week protesters in east London have been rallying in support of a schoolgirl. Child Q, as she is called in the official report into her case, was just 15 in December 2020 when her teachers accused her of smelling of cannabis. After they failed to find drugs on her, Metropolitan police officers were brought into the school to conduct a strip search
According to the report by City and Hackney Safeguarding Children Partnership, Child Q – who was having her period at the time – was made to remove her clothing, underwear and a sanitary pad, spread her buttocks and cough. Her mother and aunt say the incident has traumatised her. They say she now self-harms and screams in her sleep, and that they no longer recognise the happy-go-lucky girl they used to know.
Figures revealed this week showed the real scale of the problem and the institutional element
The numbers are shocking
Of the 5,279 children searched in the past three years, 3,939 (75%) were from ethnically diverse backgrounds. A total of 16 of them were aged between 10 and 12 years old.
This data only covers children who were strip-searched after an arrest, including 2,000 for drug offences, meaning the real number of youths strip-searched in London will be even higher.
The figures wouldn't include the case of Child Q, for instance, as she was never arrested.
The Met's already under pressure over its use of the tactic after a damning report found racism was a factor in a black 15-year-old girl, "Child Q", being strip-searched while on her period at her school in Hackney, without an appropriate adult in the room.
For context, recent ONS data found that nearly 60% of people in the capital are white, suggesting people who are from an ethnically diverse background are far more likely to be strip-searched.
"violated, disgusted".
Temi Mwale, who runs the 4Front Youth Empowerment Organisation in Colindale, North London, said more than 60% of her members have been strip-searched more than once and believes the practise should be banned on children.
"What is apparent is the sheer significant impact that it has on children's mental health. It is a deeply traumatising, degrading, humiliating experience that nobody should have to endure, let alone children," she said.
Temi said the practice was nothing more than state-sanctioned child abuse, that disproportionately affects black children.
Black children are not given the same chance of childhood, protection, care and safety. Instead black children are only offered criminalisation, violence and harm," she said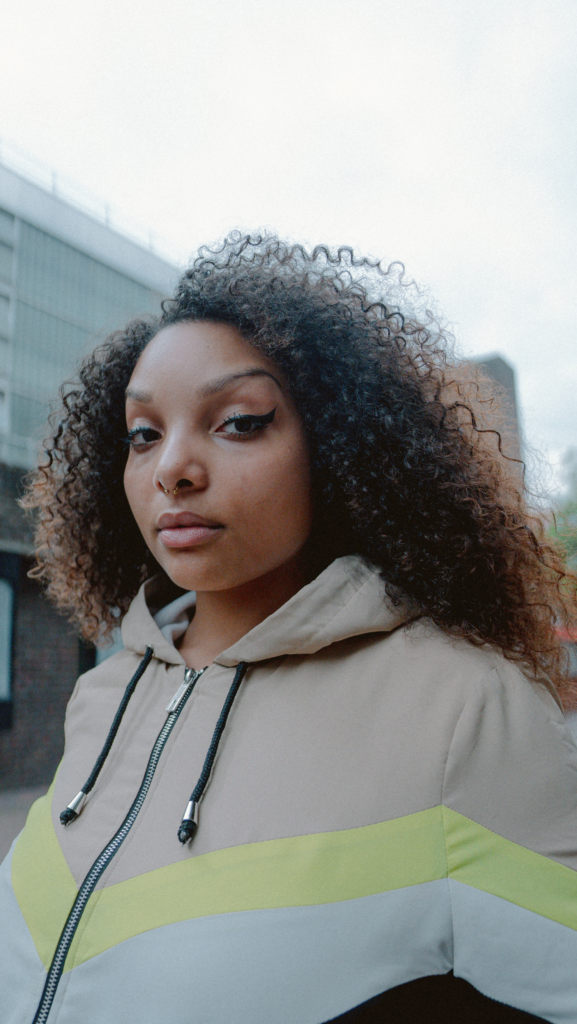 "Jordan" is a 19-year-old who says 4Front has changed his life. He's been strip-searched four times. Once, while he was just 17, he didn't have an appropriate adult in the room with him.
He says he was caught with a small bag of cannabis on him ("fair play, they were doing their job") before being arrested, and taken to the "strip search room" in the local police station.
During the search, in which he was told to remove all his clothes, a custody sergeant walked in and checked his age again. When he said he was 17 they realised they had to stop.
The whole thing clearly had a horrifying effect on him. He said: "They strip-searched me, as a 17-year-old with no appropriate adult present.
"I felt extremely uncomfortable – very degraded. I felt like dirt to be honest like they were just stepping all over me.
"It was a very nasty experience as a child having to show your genitalia to two grown men who you don't know."
Michael is another man who was strip-searched as a child. He's now 19, and says he's been strip-searched "more than 20" times. "It's a part of life, like brushing your teeth," he said.
The first time it happened, he was 16, and it made him feel "violated, disgusted".
He believes strip searches should be banned on children and says the over-use of the practice is only harming relations between the police and communities in London.
In response, a spokesperson from the Met Police said: "We work closely with communities in London and understand that stop and search can have a significant and lasting impact on someone, especially an MTIP (More Thorough Search where Intimate Parts are exposed) and strip searches in custody.