Every four years in football's most prestigious tournament, the World Cup, takes center stage. This an international tournament that can really changes life's.
In the years leading up to the competition, anything can happen. Often, the sides that were in superior form during the previous cycle tend to not maintain the same momentum. Old giants fall from grace, whilst others rise to prominence.
This is a tournament that is broadcasted worldwide, involving teams hailing from at least the 32 nations. What  better stage is there for players to showcase their ability?
Fans and players alike love their nation. It brings people together as one, but it also brings opportunity. In this year's tournament, we have already seen entertainment, drama, passion, and upset. Do not expect that to change any time soon.
Going back to the upset, Germany opened up their defence of the World Cup with a shock 1-0 defeat. The world champions fell to a brilliant Mexican performance. Mexico are notorious for making it past the group stages, they certainly have a good chance of that this year.
Lozano impact
In a game that ended with just one goal the difference, young forward Hirving Lozano announced himself on the World stage with the winner.
Hirving Lozano:

🇲🇽 Top scorer for Mexico in the qualifying stages 👞

🇳🇱 Top scorer for PSV in 2017-18 League 👞

🇲🇽 Scores against the defending champions Germany on his World Cup debut ⚽

🇲🇽 Causes earthquake in Mexico City. 🔥

He's only 22 years old. 😳 pic.twitter.com/utLaE8NMSG

— FlFA World Cup (@WorIdCupFC) June 17, 2018
Lozano is a man that is already reportedly wanted by Premier League clubs including Everton. If he continues to perform in for at this year's World Cup, his stock may rise even further.
At present Lozano plays his football in the Netherlands with PSV. `A right footed player that usually operates on the left wing or in the center; He can be quite versatile. Having impressed in the season just passed, Lozano was clearly rewarded. The 22-year-old subsequently finds himself now playing in Russia at the 2018 FIFA World Cup.
With already 28 international caps to his name at such a young age, he is almost definitely destined for more. Last season, Lozano was involved in 25 goals, in just 29 games. With 17 goals and eight assists, if he was able to reproduce that form again next season at PSV or even perhaps in a different league, his suitors would definitely be on a high.
A spectacle
Not just is the World Cup an event that can give players a platform to perform and make their name. It is also a stage that produces incredible stories and remarkable events, just take for instance the fact a former film director in goal for Iceland saved a penalty from arguably the greatest player of all time, who would have thought it.
It truly is a beautiful event, that brings people together from different countries to enjoy one event. When you're a young football fan, you continually dream to represent your country at the highest level. That is what 23 players from 32 separate nations currently have the honour of doing.
It's a tournament that is eagerly anticipated months in advance of its actual arrival. Adverts, official songs and just in general jubilation. It's the best tournament in football.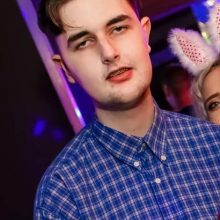 James Miller
James Miller is a sports enthusiast from Teesside, currently studying sports journalism in Manchester at UCFB. He has a fond interest of sports, and music. James enjoy's discussing varied opinions and trying to understand different interpretations. He currently writes as a Journalist for TCS Scribe.
---